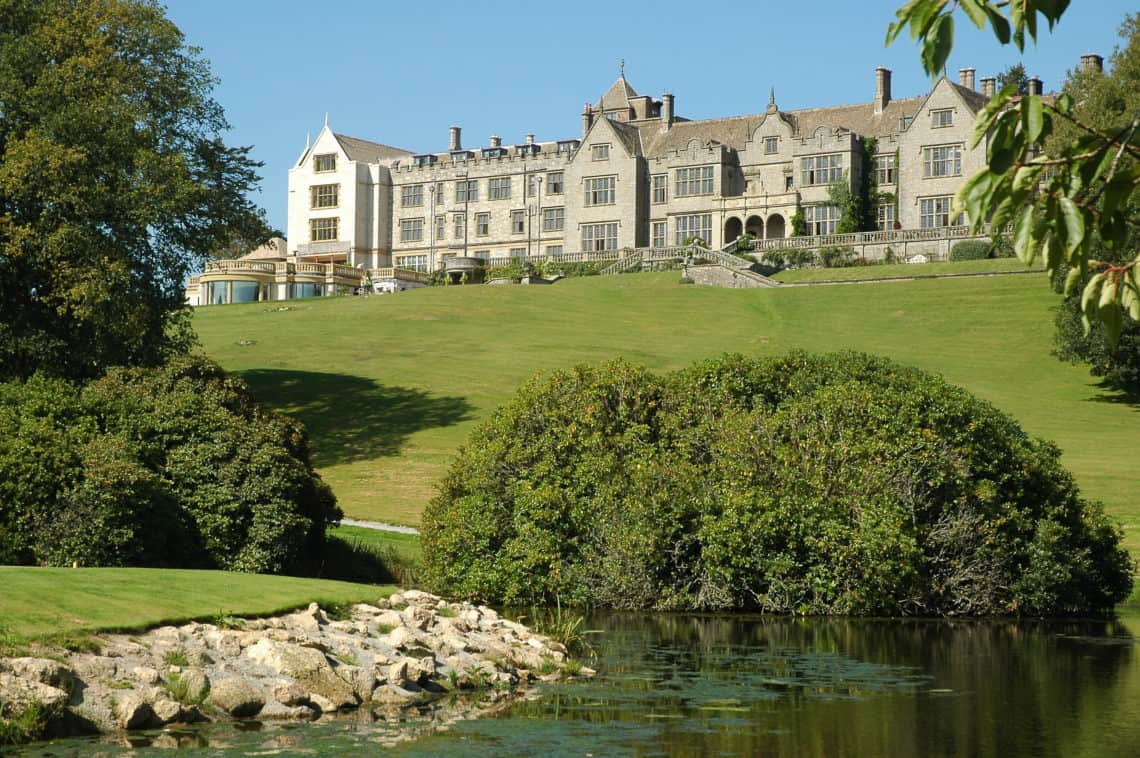 Why You Should Stay at Bovey Castle Hotel in Devon
The Bovey Castle Hotel is an ideal destination for a holiday escape. Located in the deep forest of Dartmoor National Park in Devon, England, this 20th-century mansion is the epitome of luxury. Overnight visitors will be treated to comfortable rooms, world-class cuisine, and an array of on-site activities.
Castle Hotels in Devon
Although there are many castles in Devon, only a few are open to the public for overnight accommodation. Bickleigh Castle, Tawstock Castle, and Bovey Castle have rooms for visitors interested in spending a night in a historic castle.
Out of all the castles in Devon to stay, the Bovey Castle is considered to be the most luxurious. This extravagant century mansion is nestled in the heart of the Dartmoor National Park, surrounded by tree-lined forests and lush, rolling hills.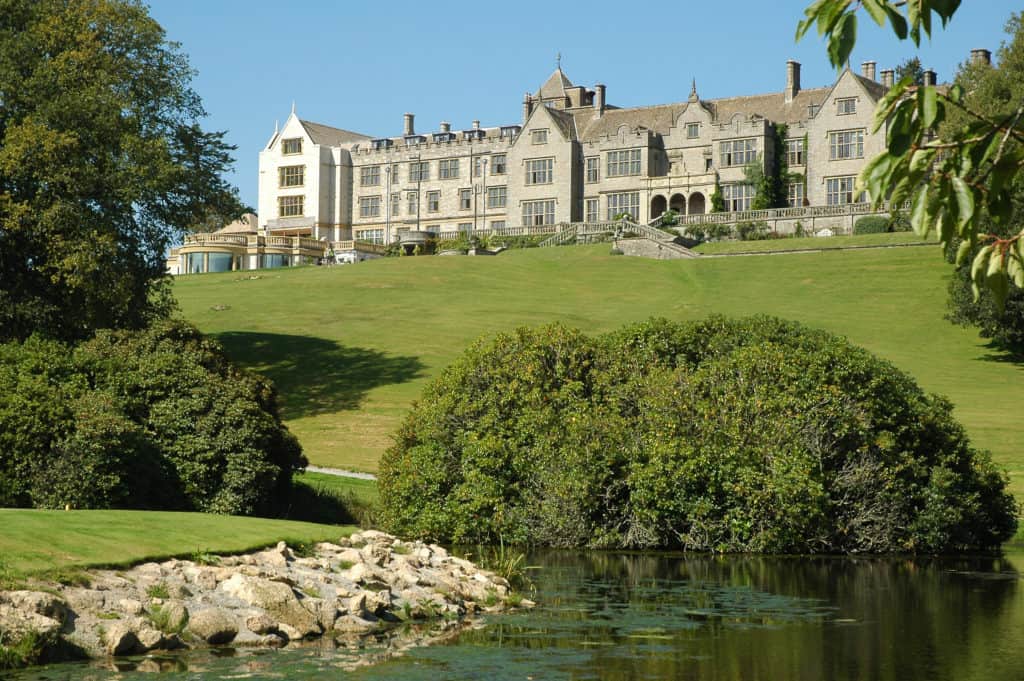 Bovey Castle Hotel
History of Bovey Castle
The Bovey Castle history dates back to 1907, when it was designed by the famous British architect, Detmar Blow. In 1930, the castle became a golf resort and hotel operated by the Great Western Railway, until it was sold to new owners in the mid-90s and early 2000s. It's currently owned by the Rigby Group, a British company that owns multiple businesses in the technology, investment, and hospitality industry.
Bovey Castle Rooms
The main building of the Bovey Castle Hotel consists of 60 individual guest rooms situated over three floors. The rooms are warm, inviting, and full of character. The elegant décor and contemporary design don't overwhelm the old-world charm that radiates throughout the hotel. For your stay, you have the option to book single, classic, valley-views, or deluxe suite rooms.
In addition to the rooms in the main building, Bovey Castle boasts 22 private lodge estates. These guesthouses are located around the castle property and are completely self-serving, with three bedrooms and fully-stocked kitchens. This is an excellent option if you want to enjoy the comforts of home and have the amenities of a five-star hotel.
Bovey Castle Restaurants
One of the hotel's most beloved traditions is afternoon tea. Indulge in a selection of finger sandwiches, homemade scones, and mouth-watering sweets while you sip on different teas from fine china cups. Castle Afternoon Tea takes place in either the Great Western Restaurant or in the formal lounge. No trip to England would be complete without treating yourself to an afternoon of delectable treats!
The award-winning Bovey Castle Smith's Brasserie is classic British dining at its finest. This cozy restaurant serves up dishes like herb-crusted lamb loin and olive crusted sea bass while boasting views of Dartmoor National Park.
Bovey Castle Activities
During your stay at the Bovey Castle Devon, you'll be treated to a variety of fun and relaxing activities. Couples, families, and outdoor enthusiasts will all find something memorable to do during their stay at Bovey Castle Hotel.
Take a tour of the Deer Park to feed the adorable Fallow Deer, or embark on a romantic horse-drawn carriage ride to the charming village of North Bovey. More adventurous travelers can try their hand at clay pigeon shooting, archery, tennis, or fly fishing. You can even visit the on-site falconry or join a handcrafted cocktail making class!
Book a tee time at the 18-hole Bovey Castle Golf range, one of the most sought after golf ranges in the UK. Or treat yourself to an afternoon of pampering at the Bovey Castle spa. You'll be completely relaxed after one of their aromatherapy treatments or full-body massages.
Near the spa, you'll find the Bovey Castle swimming pool. This art-deco indoor pool is located in the orangery and offers a peaceful escape for lap swimmers and shallow end bathers alike.
The manicured grounds and expansive gardens are perfect for a Bovey Castle walk. However, you can also venture outside into the Dartmoor National Park, home to numerous hiking and trekking trails.
Bovey Castle directions
London is located roughly 220 miles southwest of London. If traveling by car from London to Bovey Castle, you can expect a journey of approximately four hours. You can also take the train from London Paddington to Newton Abbot, which takes anywhere between two and three hours. Keep in mind that Newton Abbot is located outside the park, so a rental car to the Bovey Castle Devon might be necessary.
If you are going from Exeter to Bovey Castle, the journey is relatively short. The castle is just 45 minutes from the Exeter International Airport and 40 minutes from the Exeter St. David's Station.