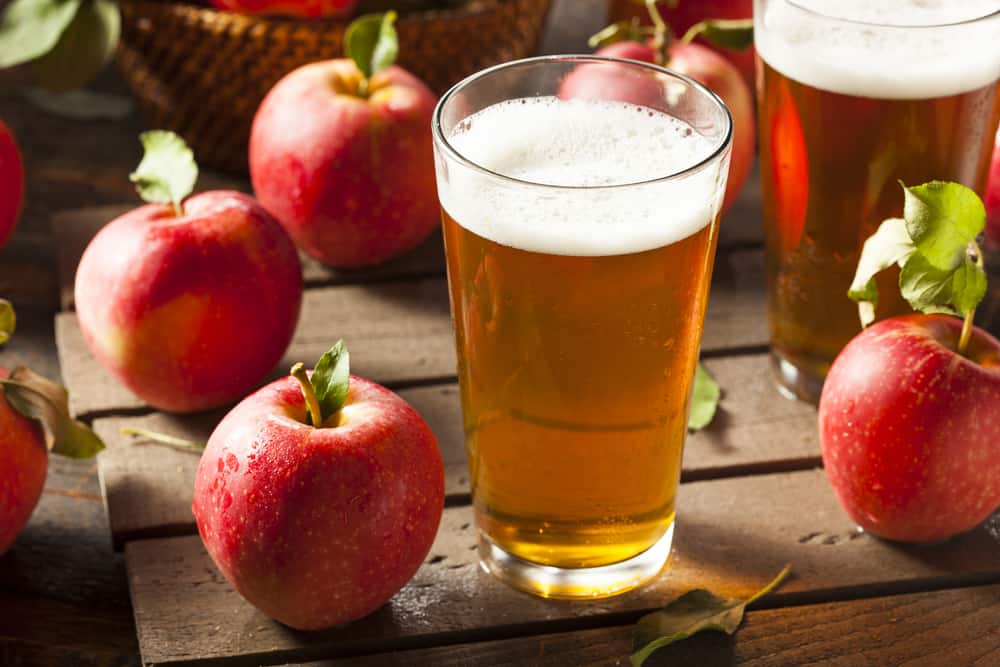 5 Fantastic Things to do in Truro Cornwall
The southernmost city on the mainland, Truro in Cornwall England is a place of history and natural beauty. Things to do in Truro Cornwall include seeing the gorgeous Truro Cathedral and visiting The Royal Cornwall Museum. As the only city in Cornwall, the shopping in Truro is excellent. Outside the town center, be sure to check out the castles and gardens in Truro.
Things to do in Truro Cornwall
If you're looking for things to do in Truro, you've come to the right place. On this list, we've narrowed down the top five things every traveler should see in Truro.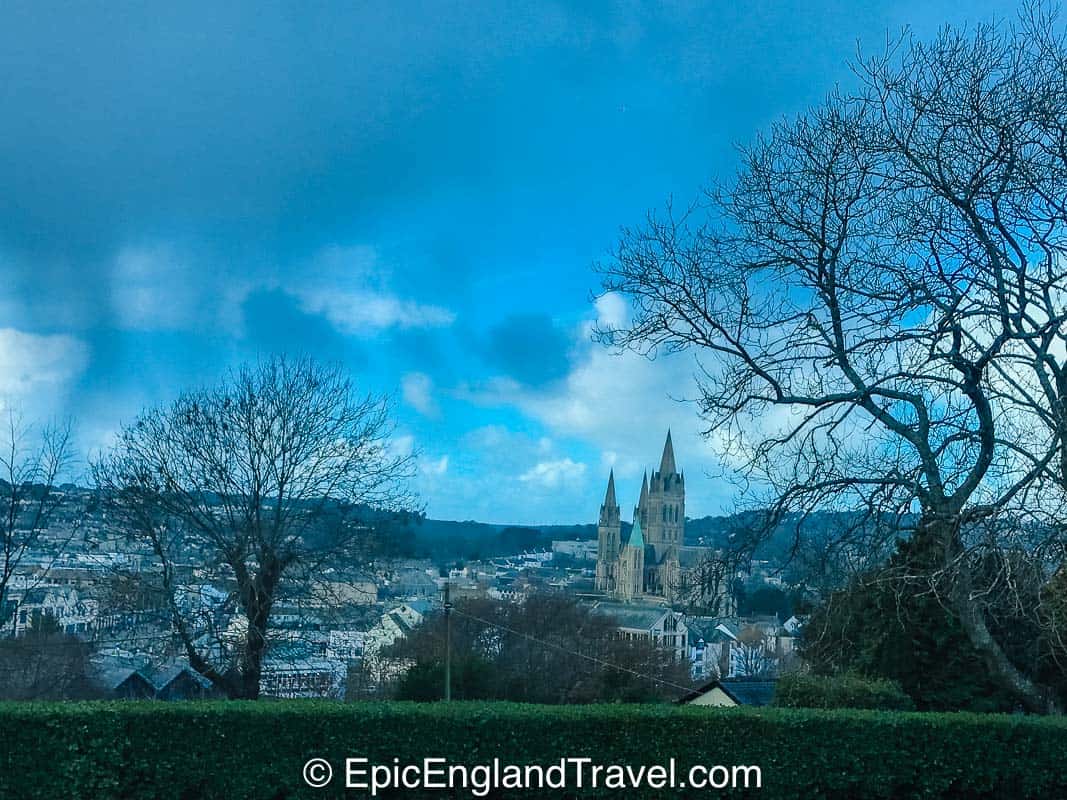 Truro Cathedral
The crowning gem of Truro, this cathedral is considered one of England's best gothic cathedrals. In the grand scheme of English Cathedrals, Truro Cathedral is a relative youngster.
When was Truro Cathedral built?
Truro Cathedral was built in stages, with construction beginning in 1880 and the central tower reaching completion in 1905. It's one of only three cathedrals in England with three spires, the tallest of which is 76 meters (250 feet) in height.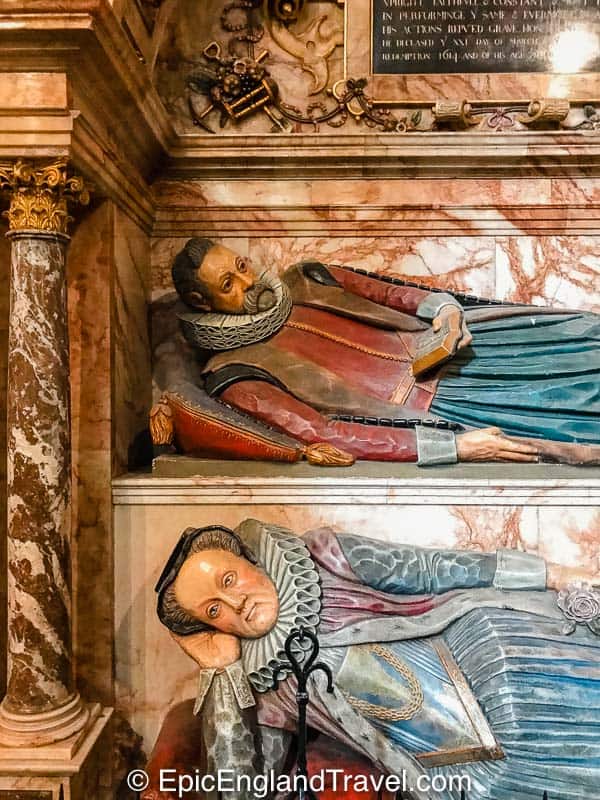 Truro Cathedral is open to the public most days of the year, with the exception of some holidays and special events. When you visit Truro Cathedral, take one of the free guided tours to learn more about the history and significance of the landmark. When the tour is done, you can have lunch or an afternoon snack at the Truro Cathedral restaurant or pick up a souvenir from the gift shop.
The Royal Cornwall Museum
Established in 1818 by The Royal Institute of Cornwall, this fantastic museum catalogs artwork, scientific research, and cultural exhibitions of Cornwall.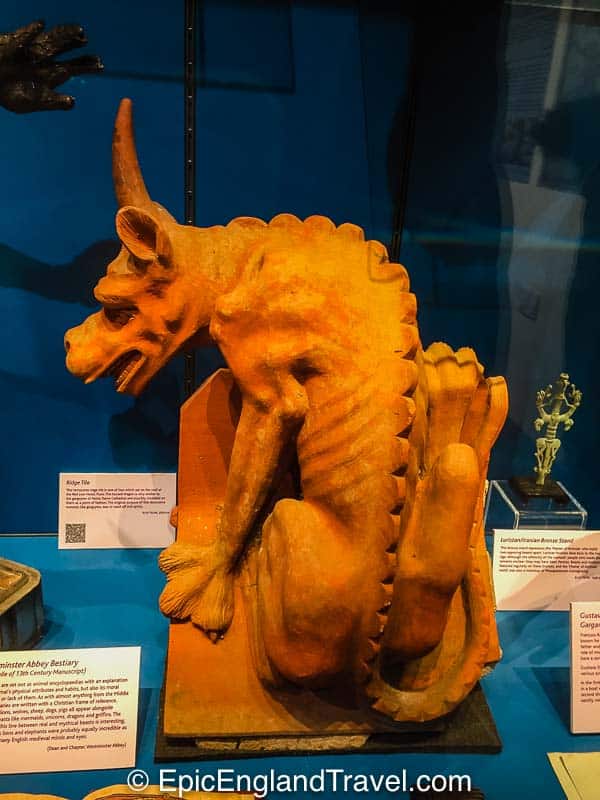 Admission to the museum is free, which is a big bonus if you're traveling around Cornwall on a budget! The museum has some permanent displays and other rotating exhibitions. Check out the museum website for up-to-date information about what's being shown before your visit.
Castles and Gardens in Truro
Truro itself had a castle that was built during Norman times but which is now long gone. Unlike other castle ruins in England, Truro Castle is nothing but a memory.
The National Trust maintained estate of Trelissick has some of the best gardens near Truro. Another estate in Truro, Tregothnan has the largest private botanical garden in Cornwall.
Just a little outside of Truro is St. Mawes Castle, known for its excellent state of preservation and the stunning sea views from the high promontory the castle occupies on the coast. Under the care of English Heritage, St Mawes Castle is actually a fort built by Henry VIII to protect against an invasion from the continent.
Shopping in Truro
Whether you're looking for a souvenir or a new outfit, there are several fun and unique shopping destinations in Truro.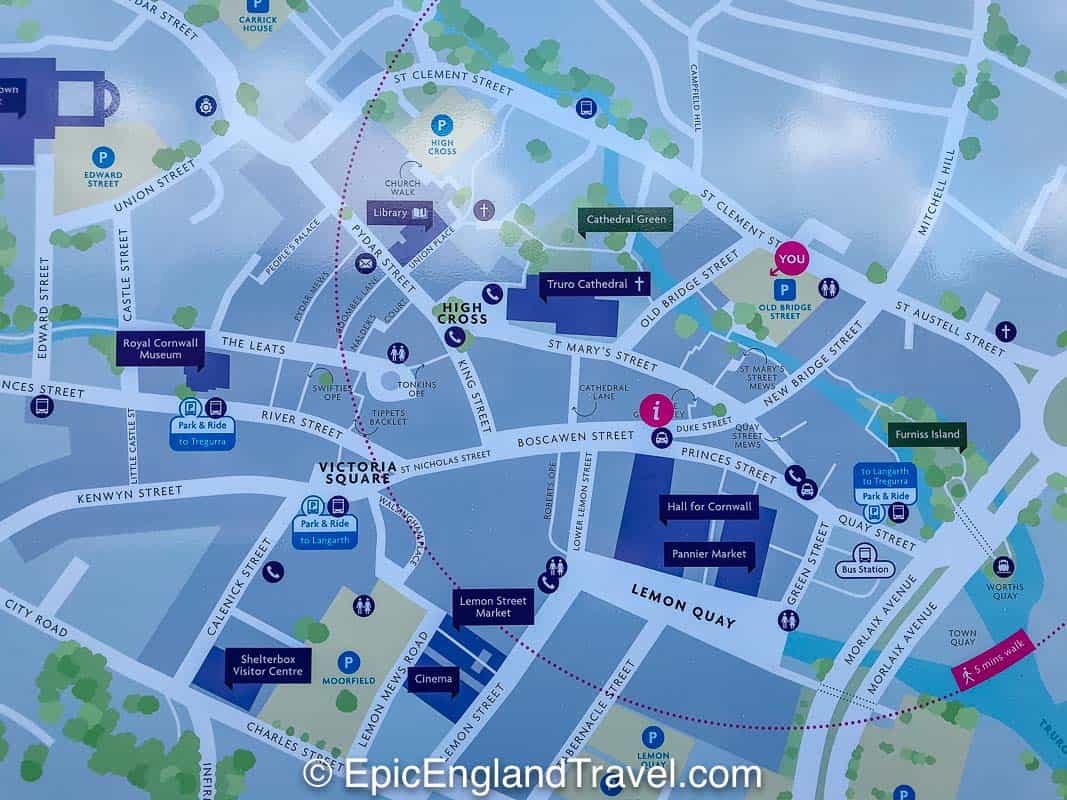 Lemon Street Market is one of the most popular places to shop in Truro; this huge indoor shopping center has the feel of a covered street and features many small local businesses selling everything from clothing and art to books.
Pannier Market is another great shopping area, known for its niche retailers and specialty shops owned by locals. This is another indoor market in Truro that's a great place to visit on rainy days to pick up some unique artisan hand-made products.
Drinking in Truro
Trying the local beer and ale is one of the best things to do in England when you visit the different counties. Plus, under the guise of cultural exploration, you get to hang out in local pubs!
For the best Cornish beers found in Truro, head to Skinners Brewery. This highly acclaimed venue proudly brews the authentic, hoppy beer Cornwall is famous for. You can come to pick up a souvenir or book a full tour of the brewery to learn more about their process.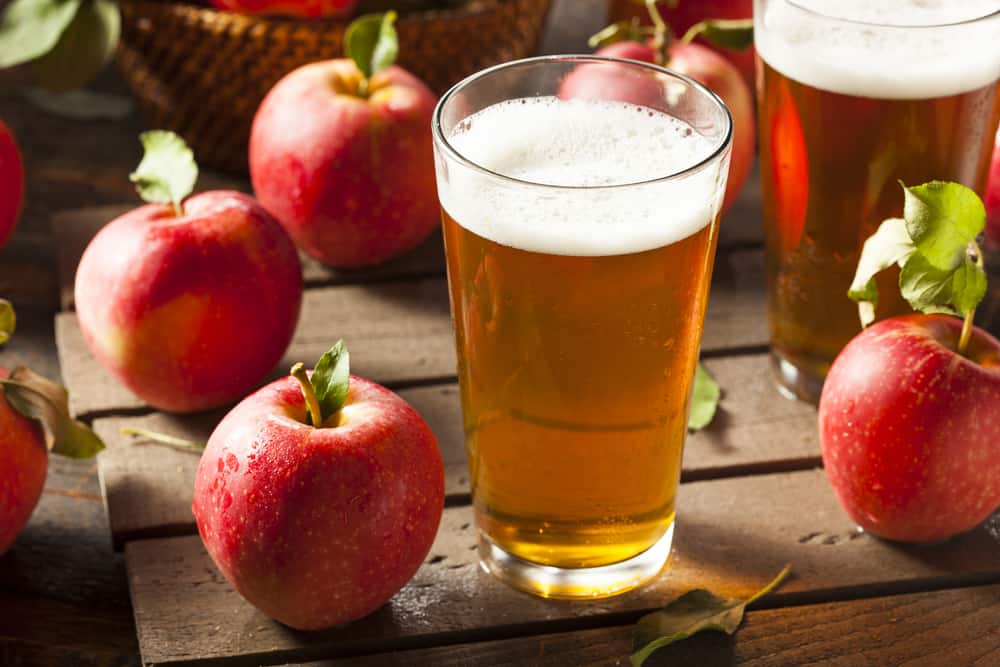 Another beverage you have to try in Truro comes from Healey's Cornish Cyder Farm. This specialty brewery has tours and samples available, plus a petting zoo, so it's a fun outing for families visiting Truro as well.
Accommodation in Truro
If you're planning on spending a few days exploring all the sites of Truro, there are numerous excellent options for central and unique accommodation.
The Old Vicarage at St. Clement is one of the best bed and breakfasts in Truro. Dating back to the 1500s, the Old Vicarage of Truro is a historic landmark itself and occupies a peaceful location next to the Tresillian River. There's also a restaurant on-site serving a variety of traditional Cornish foods.
There are other hotels near Truro Cornwall, some of which are also located in renovated historic buildings. The Alverton is a great hotel within the city of Truro that is set in a 19th-century Grade II listed building.
If you want something more peaceful, the Chycara Hotel is a great choice. It's a little outside the city and has 16 acres of gardens and woodland surrounding the property.
SPREAD THE WORD! PIN THIS TO YOUR TRAVEL PINTEREST BOARDS FOR FUTURE REFERENCE! 
We did not receive compensation of any form, monetary or otherwise, from any of the products, services, hotels  etc mentioned in this article.
This site generates income via partnerships with carefully-curated travel and lifestyle brands and/or purchases made through links to them at no extra cost to you. More information may be found on our Disclosure Policy.