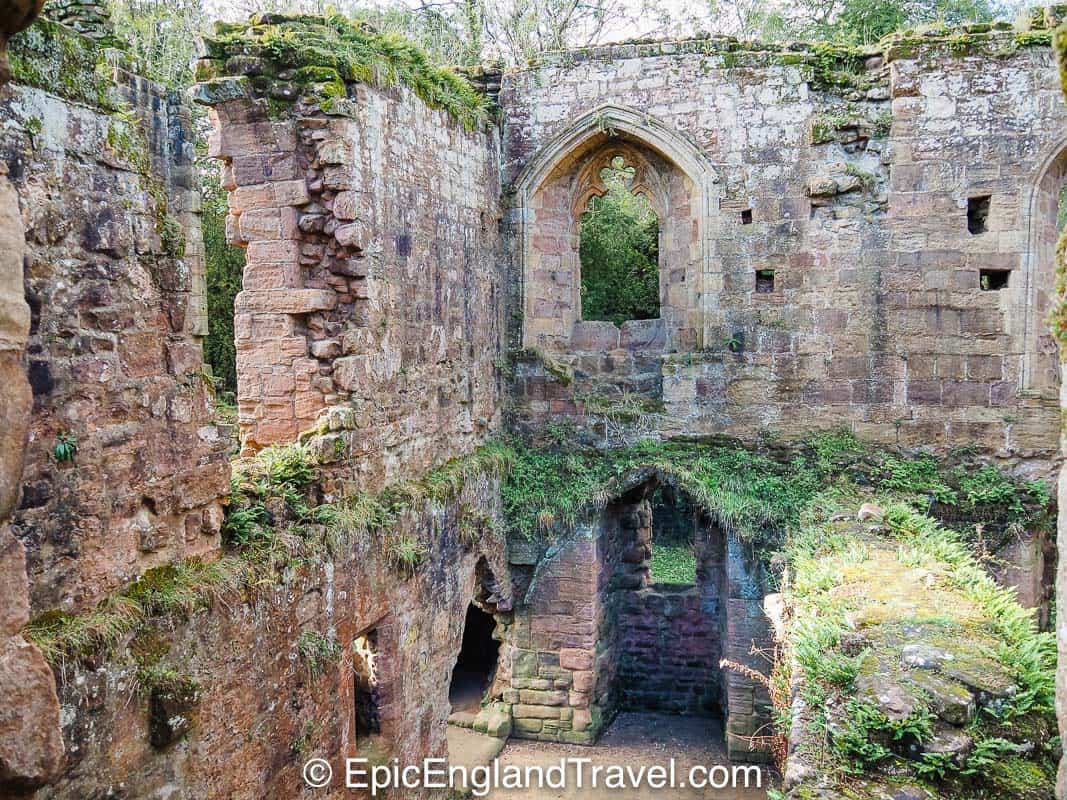 The 5 Best Castles in North Yorkshire (+ Haunted Castles in Yorkshire!)
North Yorkshire has some of England's most impressive historic sites, including more than 30 castles! With so many castles in North Yorkshire to choose from, how do you pick the best ones to visit?
Best Castles in North Yorkshire
To make your life easier, we've done the research for you and selected the best-preserved and most beautiful castles to visit in North Yorkshire. Each castle on this list holds a unique place in English history, and many are also connected to legends of ghosts in Yorkshire for an interesting twist.
Castle Howard North Yorkshire
Ok, Castle Howard is technically not a castle but a stately home. The name refers to the castle that used to be at the site before this historic home was built. We included Castle Howard on this list because it is still intact – the other castles on this list are ruins. Frankly, although Castle Howard is a castle in name only it is a must-see experience in England.
The jaw-dropping beauty of Castle Howard puts it right at that top of this list of best Yorkshire castles. It's only a short drive from the city of York but feels worlds away thanks to the expansive gardens featuring peacocks and magnificent architecture.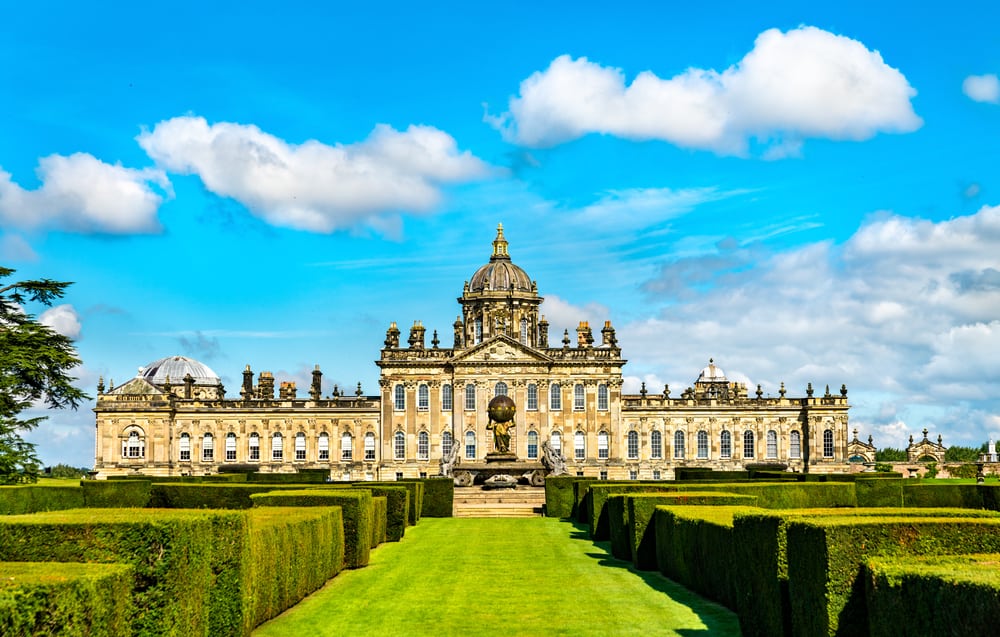 Although Castle Howard Stately Homes Yorkshire is not a part of the National Trust (it is privately owned), it is part of the Historic Houses Association and is considered an important English heritage site.
If you're impressed by the outside of the castle, just wait until you see the interior of Castle Howard! At one point, the castle had about 140 rooms, although after a fire destroyed much of the inside, the "official" number of rooms became somewhat uncertain.
In addition to the stately architecture of the building, Castle Howard also houses extensive collections of art. These collections were gathered over three generations of residents, and some pieces are now on display for visitors.
Helmsley Castle
Built during the 12th century, Helmsley Castle only faced one siege during its lifetime. During the Civil War of England, Royalists used the castle as a barracks. Unfortunately, they were starved out by the  Parliamentarians, who then destroyed parts of the castle.
Today, Helmsley is a prominent landmark in the North York Moors National Park. It is close to other top historic ruins and castles in North Yorkshire, like Rievaulx Abbey.
When you visit Helmsley Castle, keep a look-out for the legendary ghost, said to be an English soldier who died from starvation during the siege of the English Civil War.
Scarborough Castle
Regarded as one of the strongest fortresses in England, Scarborough Castle is nearly 3,000 years old and has weathered the time on a promontory overlooking the North Sea. This castle by the sea has withstood sieges during the Middle Ages all the way to the English Civil War. It then went on to serve as a prison and military barracks after World War I.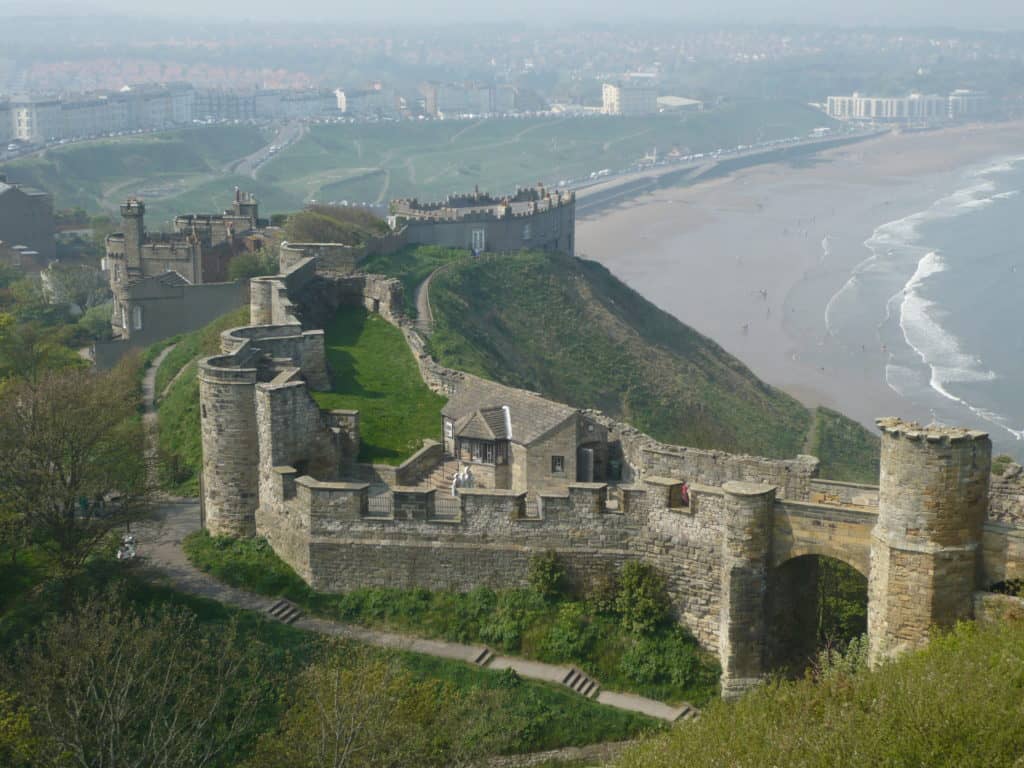 Many earls, admirals, counts, and other prominent figures have lived in Scarborough Castle. However, one in particular is said to still haunt the ruins. The headless specter of Piers Gaveston, former friend of King Edward II, is the reputed ghost of Scarborough Castle. Legend has it that he will jump out at unsuspecting visitors, causing them to tumble down the cliffs to their own demise, so watch your step!
Pickering Castle
Pickering Castle was built around 1069 by William the Conqueror to ensure he could maintain power in the north of England. It stands out as a great castle in North Yorkshire for its impressive moat (almost 20 meters deep!) and the mighty Coleman Tower, which is still mostly standing.
The castle was originally constructed from timber, but this was replaced by stone architecture in the 12th century. The stone ruins still stand today, parts of which are in remarkably good condition.
Legend has it that the ghost of a monk haunts this particular Yorkshire castle; keep an eye out for the mysterious hooded figure, said to be walking with outstretched arms as though carrying something.
Spofforth Castle
Spofforth Castle was once the seat of the prominent Percy family who now have a seat at Alnwick Castle, one of the must-see castles of Northumberland. Spofforth Castle was originally constructed in the 11th century, although the ruins seen today date back to the 14th and 15th-century renovations.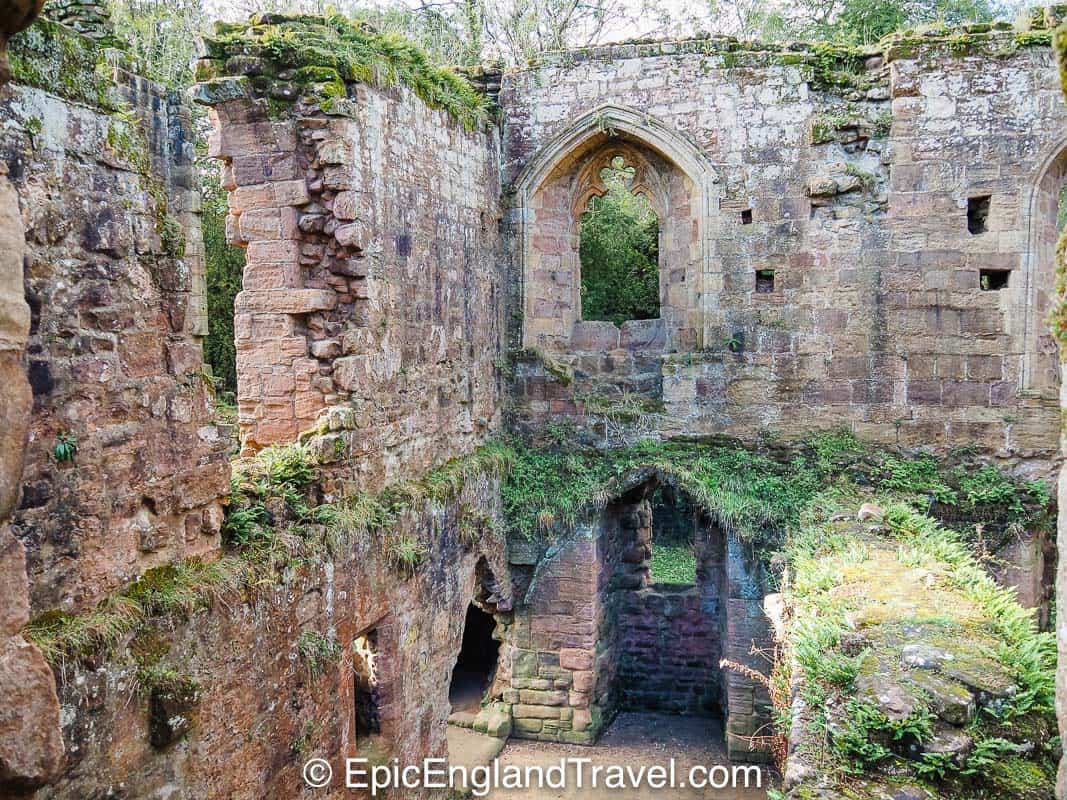 This is one of the best castles in Yorkshire to visit because entry is free. Moreover, Spofforth Castle is where the rebel barons met to write the Magna Carta before they rode down south to meet King John at Runnymede.
You can walk the slightly eerie grounds and possibly catch sight of the ghost of Spofforth. Believers have reported seeing the figure of a phantom woman throwing herself from the ramparts only to disappear the moment before impact.
If the spooky legend doesn't scare you away, and you're thinking of spending a bit more time in Spofforth, consider staying at the Castle Inn. Located down the road from the castle ruins, the Castle Inn pub has cool, historic-themed decorations. There's also a restaurant and bar serving local food if you're in search of a bite to eat after visiting this historic Yorkshire Castle
SPREAD THE WORD! PIN THIS TO YOUR TRAVEL PINTEREST BOARDS FOR FUTURE REFERENCE! 
We did not receive compensation of any form, monetary or otherwise, from any of the products, services, hotels  etc mentioned in this article.
This site generates income via partnerships with carefully-curated travel and lifestyle brands and/or purchases made through links to them at no extra cost to you. More information may be found on our Disclosure Policy.