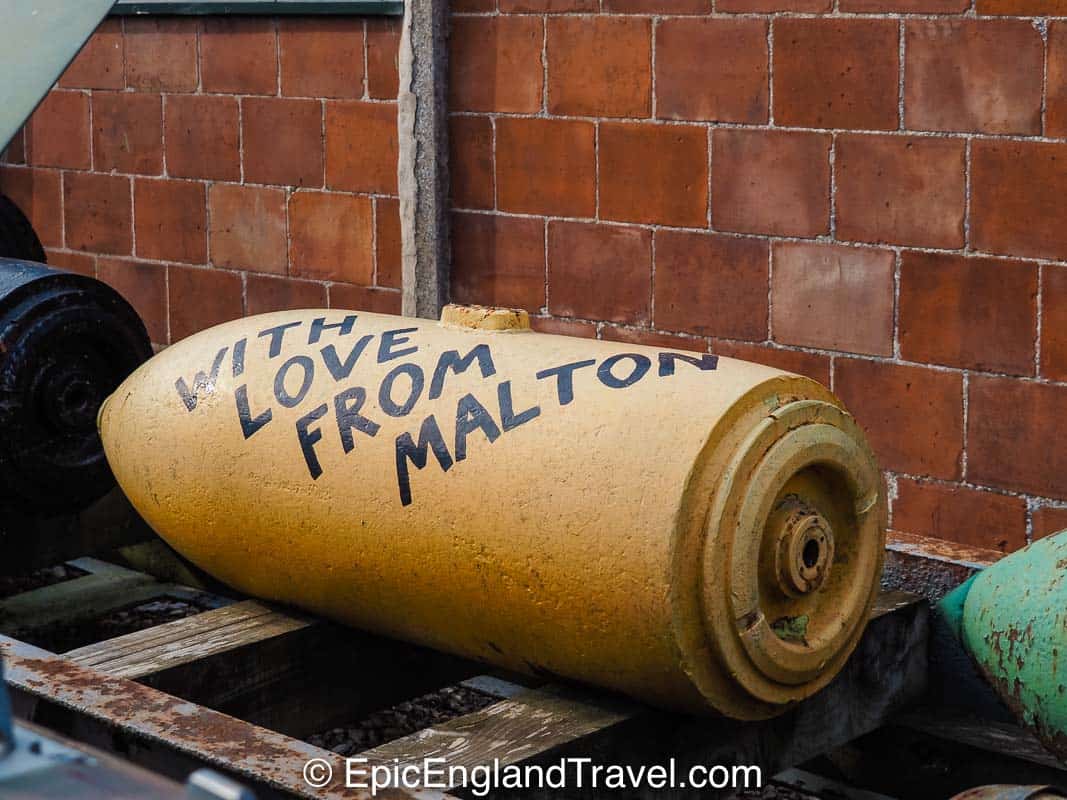 Why Visit Eden Camp Yorkshire, A Different Kind of World War 2 Museum
If you're searching for cool museums and amazing historical sites in Yorkshire, then definitely put Eden Camp on your list. Camp Eden has a lot to offer both war history fans and average tourists. Whether you're already an expert in World War II history or traveling with young kids who are learning about the war in school, there are plenty of interesting displays and activities to check out.
What Is Eden Camp Yorkshire?
Once a prisoner of war camp, Camp Eden has been converted into a learning experience and museum. Visitors can come to get a glimpse of what conditions in the camp were like and see this important World War II site for themselves.
If you're considering visiting Eden Camp, here is some important information and interesting facts about why you should come and what to expect.
Eden Camp Facts
There were many prisoner of war camps in Yorkshire during World War II. By most estimates, Yorkshire had the highest number of camps in England. While many of these camps were forgotten or destroyed, Camp Eden has been restored and preserved.
Eden Camp has 33 huts where the prisoners were once kept, which now hold the museum displays. It was almost three years after the war ended that all the prisoners were finally liberated.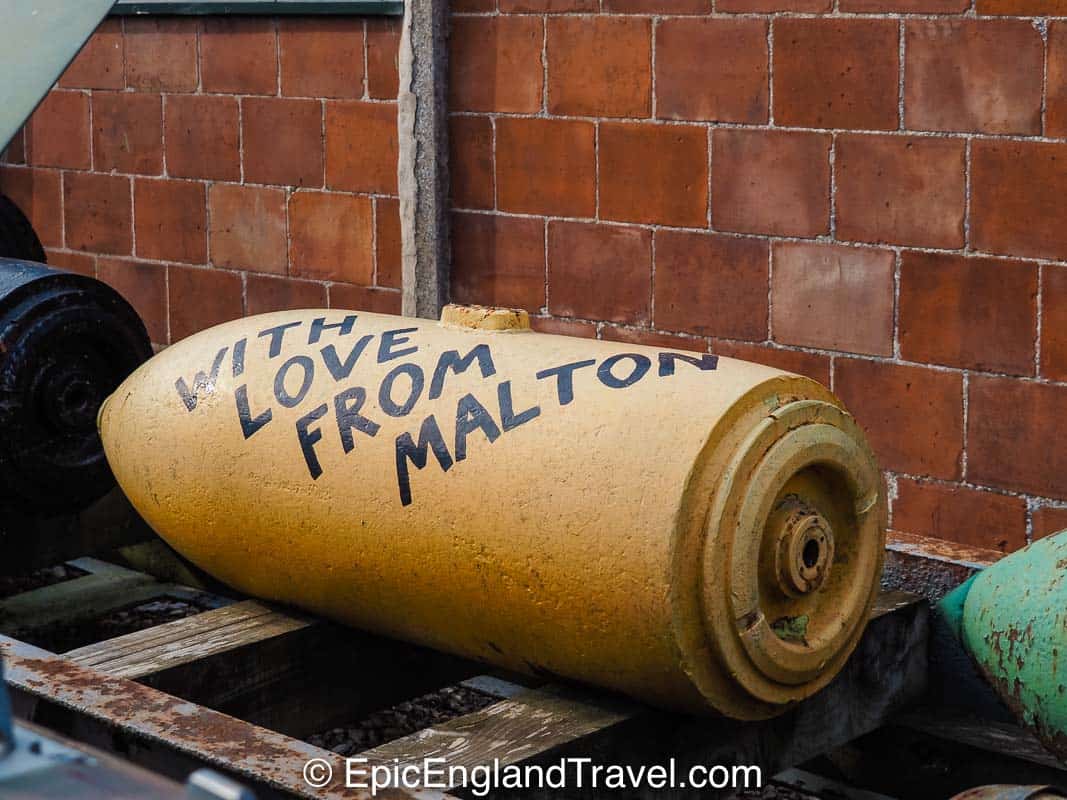 The camp was used for storage for a short time, but it was later abandoned – until Stan Johnson purchased it in 1985. When three former Italian inmates visited the camp, Johnson was struck with the idea of turning Camp Eden into a museum instead of demolishing it.
What makes the POW Camp Eden museum stand out is the fantastic sensory experience. The sights, sounds, and smells are all meant to take you back to the war years. It's evident that great detail and attention were given to creating each of the displays and activities.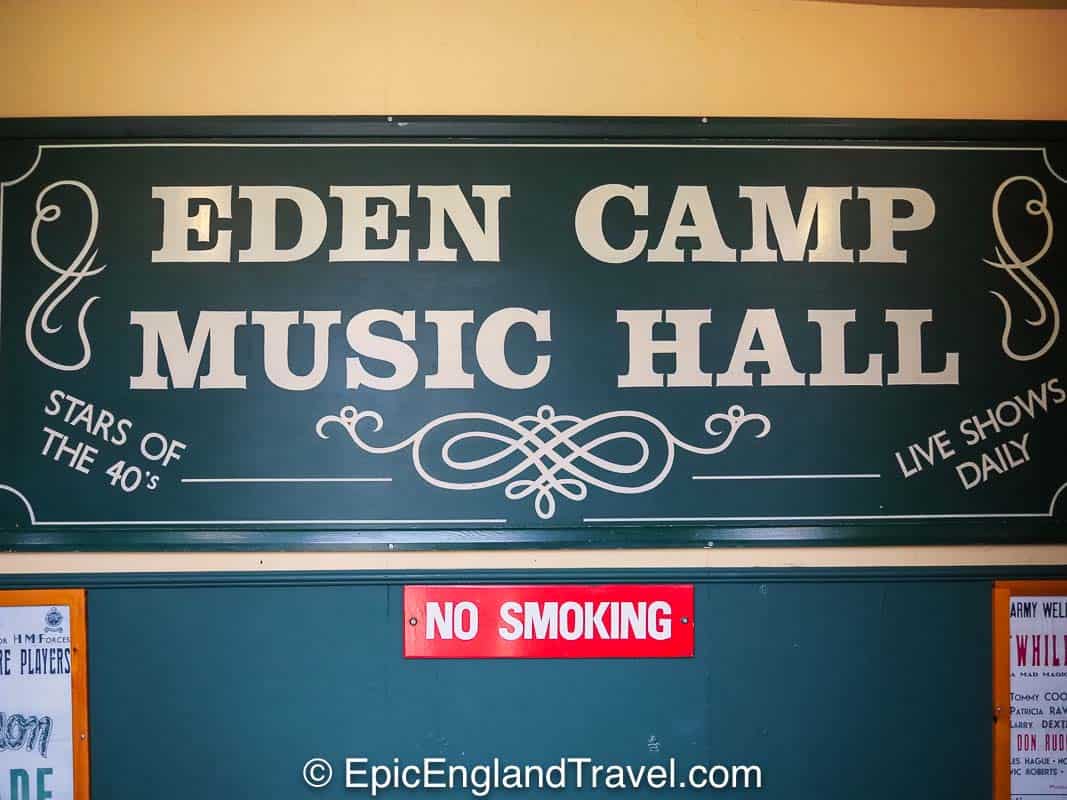 Of course, the setting in an actual prisoner of war camp also helps to correctly set the tone of the museum. Knowing that you are standing in the same spot as former soldiers and prisoners really defines the experience.
Eden Camp War Museum
The Eden POW Camp is a family-friendly venue designed as an immersive museum experience. Although the museum has a somber tone, there are plenty of fun activities to suit all ages, so adults, as well as young kids, can find something interesting.
Each of the 33 original huts at Camp Eden has been converted into a display to portray a specific part of the war. Topics include The Blitz, the Rise of Hitler, Women at War, Civil Defense, and others.
In order to restore some of the important artifacts of Eden Camp Yorkshire, a team was established for Eden Camp Heritage Restorations (ECHR). From bicycles to war tanks, these projects help bring to life old relics, so visitors can better picture what life in the camps was like.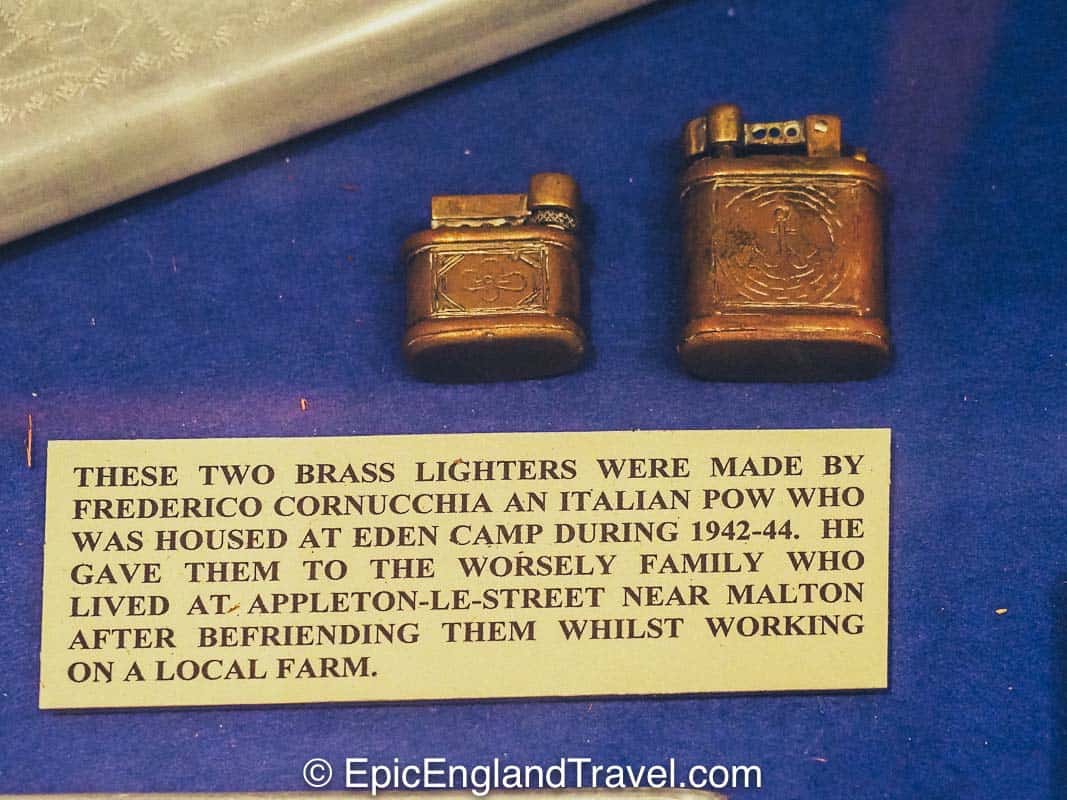 Some of Camp Eden's top attractions include a Dig for Victory Vegetable Garden demonstrating the farming work prisoners would do, examples of World War II trenches, and a Wartime Music Hall Puppet Show for young visitors.
During certain times of the year, World War II reenactments are held at Camp Eden. If you're planning on traveling around Yorkshire, it's worth looking into whether any special events are scheduled during the time of your trip for something fun and unique to experience.
Eden Camp Cafe
No need to worry about scarce rations when you visit Eden Camp: the Winstan's Bunker Cafe on-site is a great place to get a midday meal or an afternoon snack during your tour of the museum.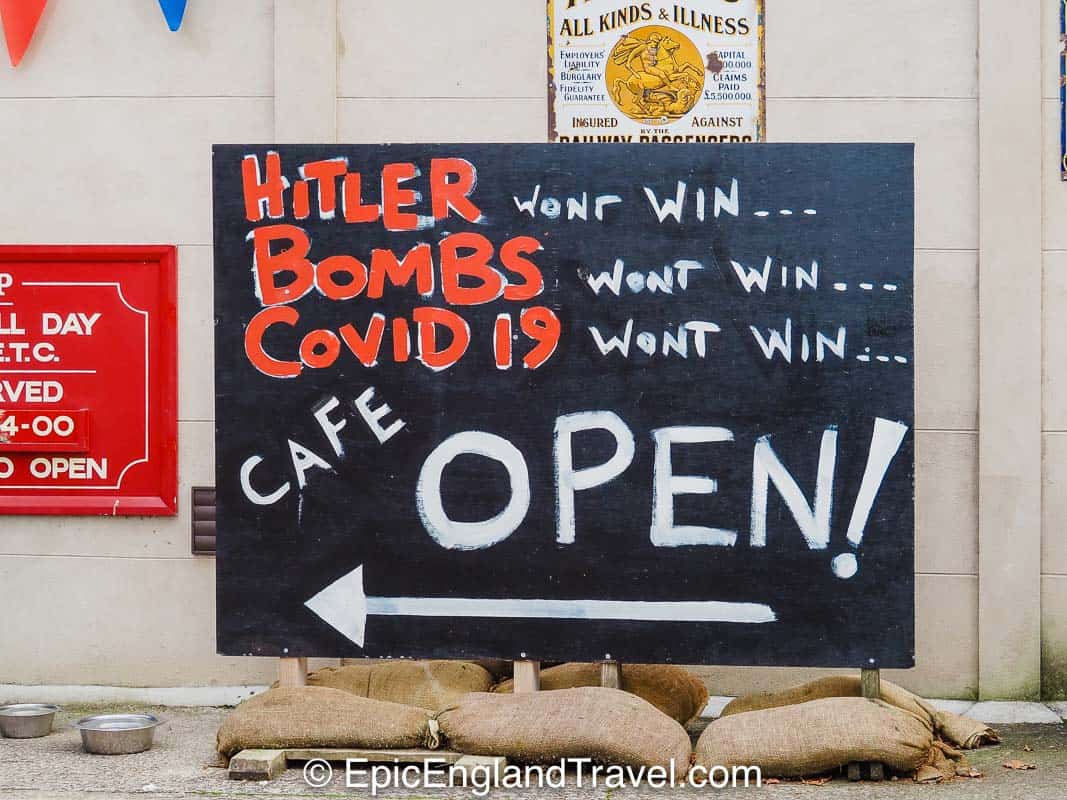 There's a cafe menu and a set menu, so you can choose from snacks or full-on meals. Of course, there are kid-friendly menu selections too, so even picky eaters can find something they like.
Visiting Eden Camp Malton
Eden Camp lies just outside the town of Malton and is easy to reach by bus, bike, or car. If you're driving your own vehicle, there's lots of space for free parking on-site.
The museum's opening times change depending on the season and around holidays, so it's best to check in with the Eden Camp website before your visit to plan the best time to arrive.
Only a certain number of tickets are available each day, so we recommend buying them in advance online. Tickets sold on-site are on a first-come, first-serves basis, which means you might miss your chance if you decide to try your luck and buy tickets on-site
SPREAD THE WORD! PIN THIS TO YOUR TRAVEL PINTEREST BOARDS FOR FUTURE REFERENCE! 
We did not receive compensation of any form, monetary or otherwise, from any of the products, services, hotels  etc mentioned in this article.
This site generates income via partnerships with carefully-curated travel and lifestyle brands and/or purchases made through links to them at no extra cost to you. More information may be found on our Disclosure Policy.