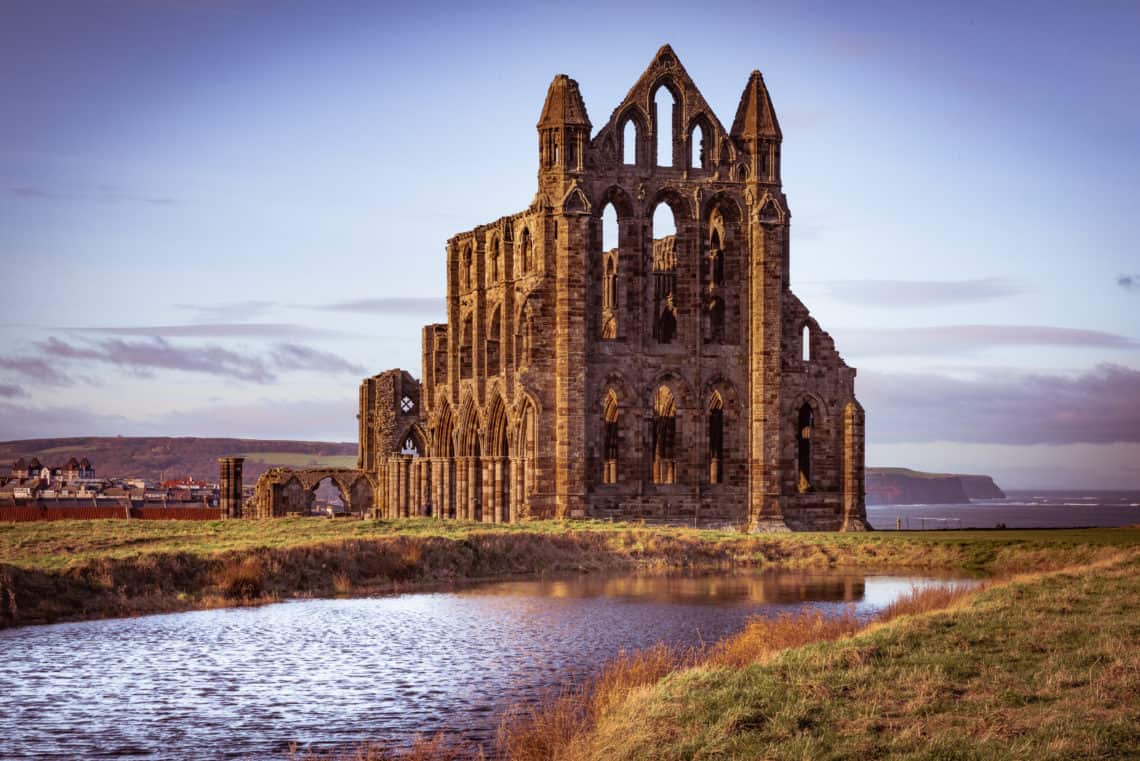 Why You Should Visit Whitby Abbey in North Yorkshire
One of the best examples of an abbey in North Yorkshire, Whitby Abbey is one of England's most famous historical landmarks. The majestic ruins have captivated artists, writers, and photographers alike with the stunning scenery and towering stone arches.
Read on to learn why you should include a visit to Whitby Abbey while traveling to Yorkshire, and what to look forward to during your trip.
History of Whitby Abbey
Founded in AD 657, the Abbey was the first monastic site in Whitby. Over the years, it became one of England's most important religious centers.
Whitby Abbey is most famous for being the site of the Synod, a meeting in 664 during which the Roman Christian tradition was chosen instead of the Celtic tradition. This landmark event shaped the entire Church of England from that point forward.
In 1078, Whitby was reestablished as a Benedictine monastery until the monastic suppression of 1539. It has only been in more recent times that the abbey was preserved and protected as an important historical site of England.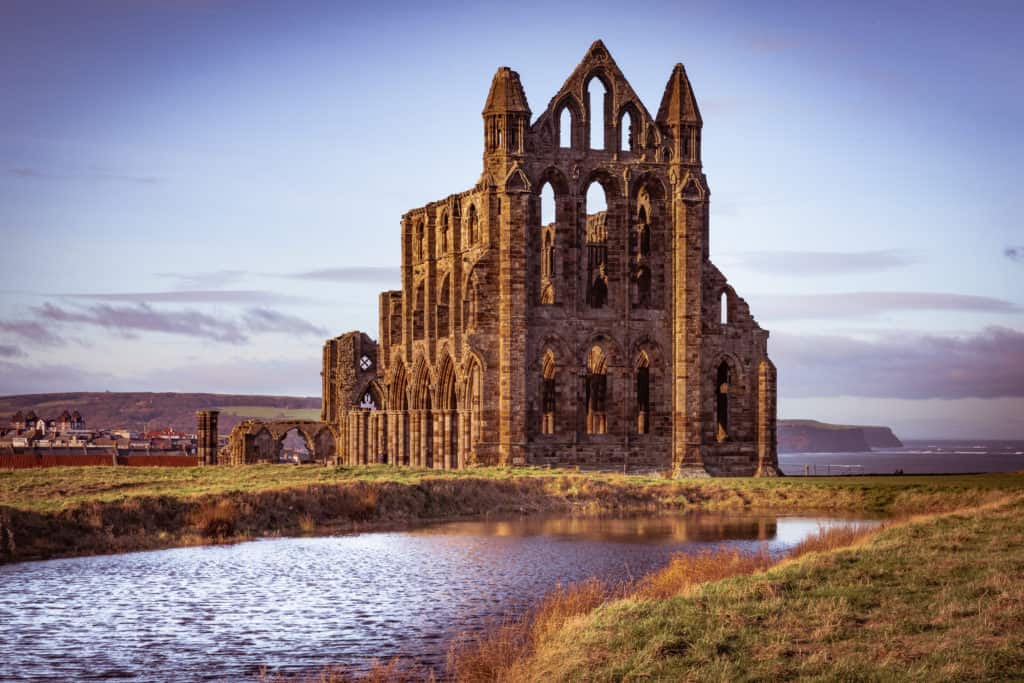 Whitby Abbey Facts
Whitby Abbey was built around 657
Today, the ruins and abbey are maintained and owned by English Heritage
The original Whitby Abbey steps were made of wood, then replaced with stone in 1774
Whitby Abbey has disabled access, with a wheelchair ramp to the entrance
Whitby Abbey is primarily made of sandstone, and you can see evidence of erosion when walking through the ruins
Whitby Abbey's Connection to Dracula
Aside from its historical significance, Whitby Abbey has been made famous by a number of artists and writers, most notably, Bram Stoker, who created the masterwork of Dracula.
When Stoker visited Whitby town in 1890, he was captivated by the dramatic and slightly eerie historic ruins. The towering abbey, with its many bats that would emerge in the evening, was the catalyst he needed to create his world-famous vampire novel.
Beyond Whitby Abbey
Whitby Abbey Gift shop
Part of every good tour experience is picking up a special memento! Whitby Abbey has a great gift shop selling t-shirts, jewelry, books, and numerous Dracula-related trinkets.
The gift shop is located in Whitby town, close to the entrance of the steps leading to the Abbey ruins themselves. You can even browse the gift shop website before visiting the abbey to get an idea of what sort of souvenir you want to purchase.
Whitby Abbey Church
The Church of St. Mary at Whitby Abbey was built around 1110 and is located at the eastern end of the cliff on which the abbey stands. Serving as a sort of gateway from the town to the Abbey, it's definitely worth your time to stop and spend some time looking around the church before making your way to Whitby Abbey itself.
The St. Mary Church's graveyard is also the graveyard featured in the Dracula book!
Whitby Abbey Youth Hostel
If you're looking for great budget accommodation near Whitby Abbey that has a unique flair, the Whitby Abbey Youth Hostel is the place to go!
Located right next to the Whitby Abbey grounds, you'll have a stunning view of the town and harbor. You'll feel like you've stepped back in time thanks to the Georgian Lounge and beautiful conservatory where you can enjoy a view of the Abbey itself.
Visiting Whitby Abbey
To visit Whitby Abbey, you'll need to travel to Whitby town, situated on the coast of England in North Yorkshire. The Abbey itself is within the North York Moors National Park, which has many other historic landmarks and beautiful natural scenery.
If you're driving your own vehicle, you can park at your accommodation if you're spending the night, or there are public car parks available. Whitby Abbey parking and the Church Street car park are good places to park your vehicle while visiting Whitby Abbey.
There are two ways to reach Whitby Abbey; one is directly from the Whitby Abbey parking area, and the other is up the impressive stairway from the town leading to the Church of St. Mary.
How many steps to reach Whitby Abbey, you might ask? Officially, it's 199 steps, although there is some debate over the exact number. Visitors can take on the challenge of counting the steps themselves to decide whether 199 is the correct number.
Whitby Abbey's opening times change some depending on the time of year. Usually, the Abbey is open from roughly 10 am to 4 pm, but this is adjusted based on staffing, holidays, and special events. The best way to plan your visit to Whitby Abbey is by checking the website to see what upcoming opening times are
SPREAD THE WORD! PIN THIS TO YOUR TRAVEL PINTEREST BOARDS FOR FUTURE REFERENCE! 
We did not receive compensation of any form, monetary or otherwise, from any of the products, services, hotels  etc mentioned in this article.
This site generates income via partnerships with carefully-curated travel and lifestyle brands and/or purchases made through links to them at no extra cost to you. More information may be found on our Disclosure Policy.