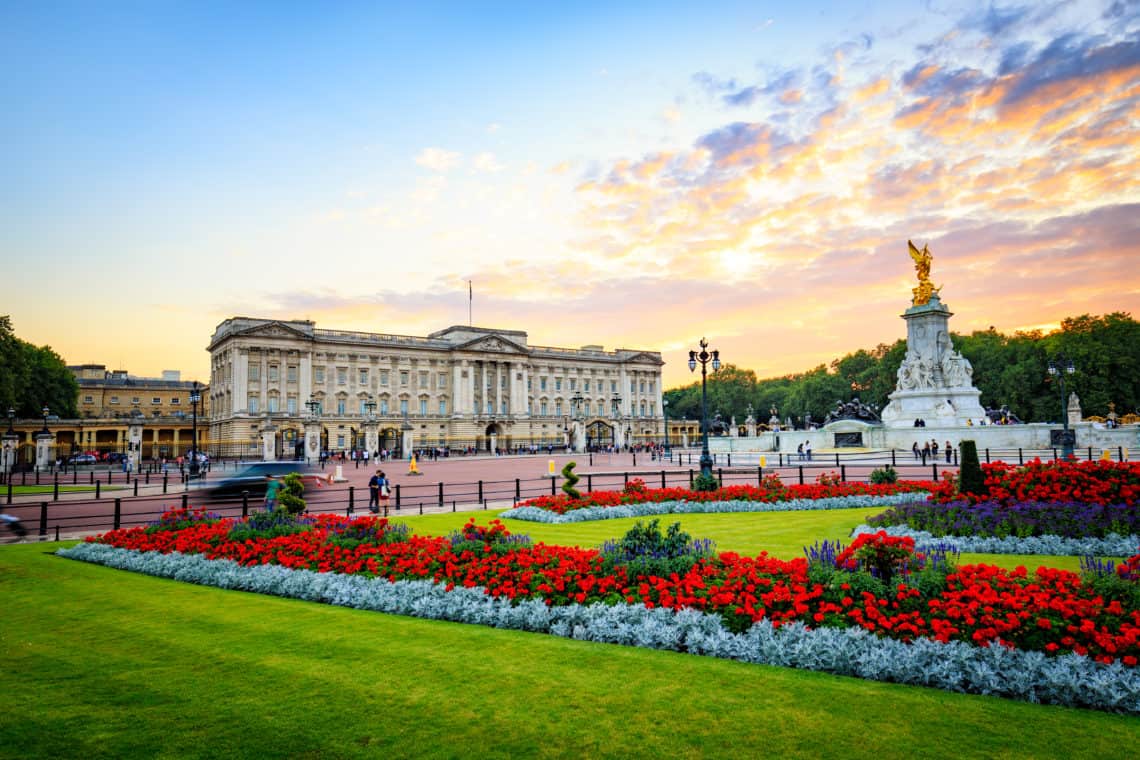 The 21 Must-Have Experiences in England Every Visitor Should Have
What should go on your England bucket list when there's so much to do and see? In our opinion, every visitor should have these 21 must have experiences in England irrespective of their budget or travel style. You can do them even if you never leave London and visit the English countryside (which would be a shame in our opinion)! We have also included non touristy things to do in England so that you get a real flavour for how local people live.
Royal Experiences in England
The British Royal Family is probably one of the best known things about England.
The Queen is beloved in her country and elsewhere.
The other royals are fascinating and glamorous as well as seen but the millions (possibly billions) in tourism revenue claimed to be brought into the UK economy by the royal family.
Gawk at the royal influences on England
In London itself, visit the royal castles and palaces (past and present) such as the Tower of London, Buckingham Palace, Hampton Court Palace and Kensington Palace.
In the summer months you can even visit Buckingham Palace and the Royal Mews.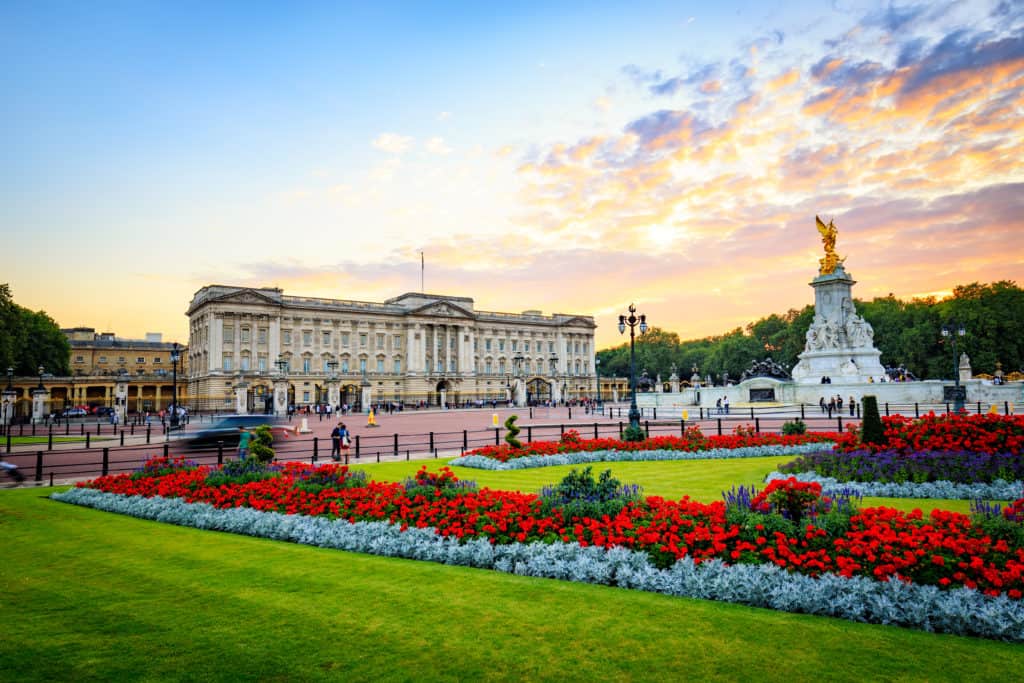 Outside of London, tour Windsor Castle or Osbourne House on the Isle of Wight.
You can catch them at events such as Royal Ascot and the Chelsea Flower Show.
The Queen makes an obligatory experience at the Trooping of the Color festival which is her official state birthday.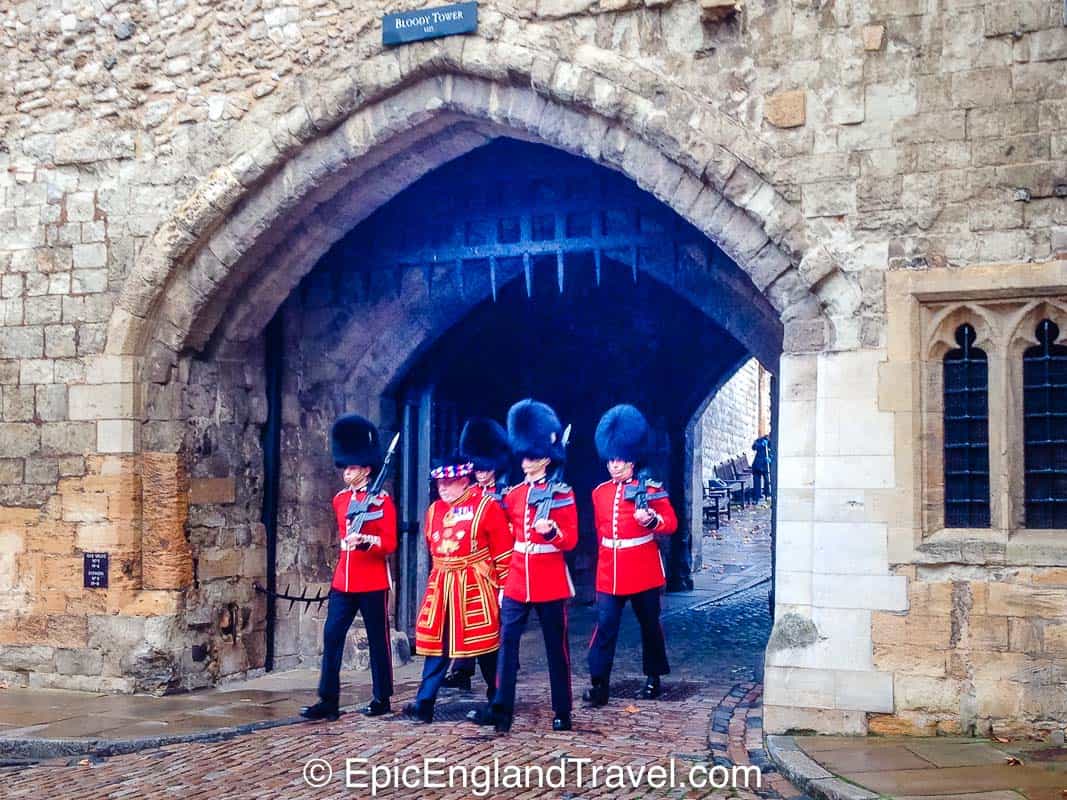 Chances are you will not spot a royal themselves but you can take a selfie with the royal wax works at Madame Tussaud's in London!
Food and Drink Experiences in England
While visiting England, you should try all the different food and drink options available.
Gone are the days when English food was known for being terrible.
Try something traditional (afternoon tea, sunday roast) and something new (gastropubs and craft gin) – you'll be glad you did!
Sit down for an indulgent afternoon tea
Afternoon tea is a delight!
First introduced by the Duchess of Bedford in the 19th century, afternoon tea involves little finger sandwiches, scones and cake.
And tea of course!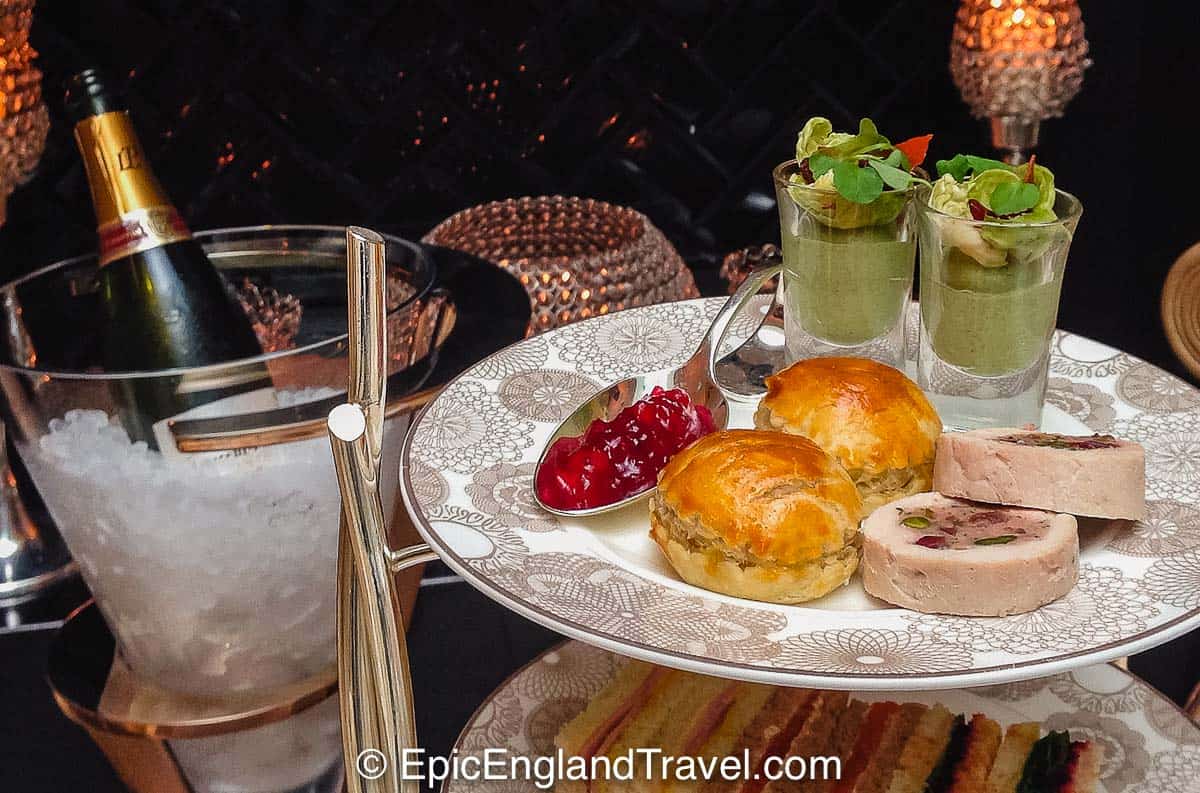 Try one of the afternoon teas in a London hotel which often are themed such as the Science Afternoon Tea at the Ampersand Hotel or the Mad Hatter's Afternoon Tea at the Sanderson.
Alternatively, try the very civilised afternoon tea at Fortnum & Mason or the afternoon tea in the very Instagram friendly Sketch London.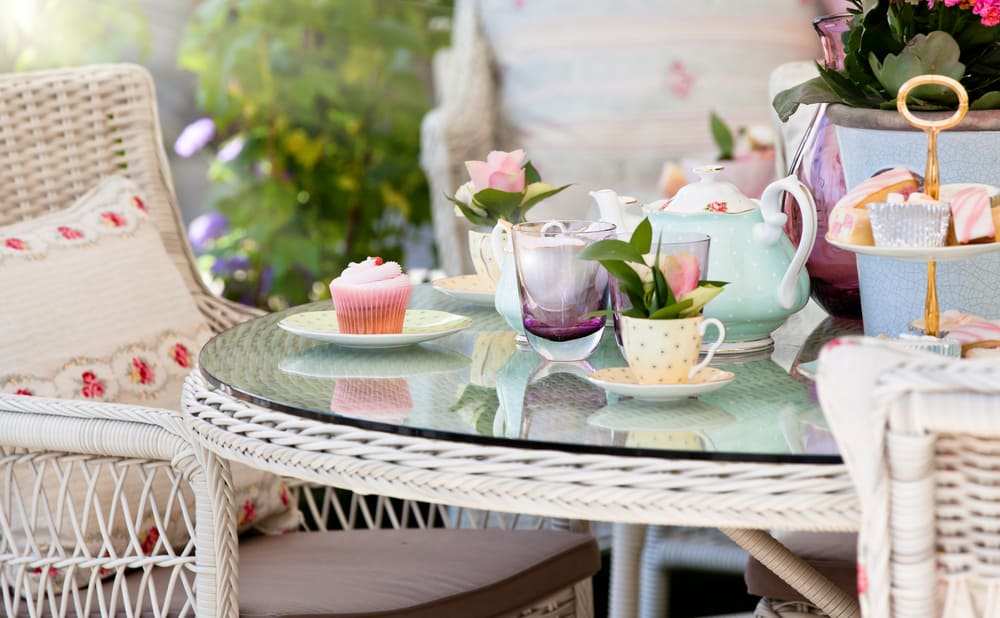 Outside of London, places like the Orchard Tea Garden near Cambridge or Betty's in Harrogate are famous for their afternoon tea.
Have a traditional meal.
Take your pick. There's the English classic of fish and chips with mushy peas. Go full classic and have it on a Friday night or by the beach.
Although you may not have your fish and chips wrapped in newspaper like the good old days thanks to food hygiene laws, some places still provide food-safe newspaper print wrappers.
Another traditional favourite is the Sunday Roast – some form of roasted meat, roasted potatoes and vegetables and gravy.
The meat is usually chicken, lamb, beef or pork.
Roast beef is always served with Yorkshire puddings.
Vegetable side dishes include parsnips, swede, cauliflower cheese, carrots and peas.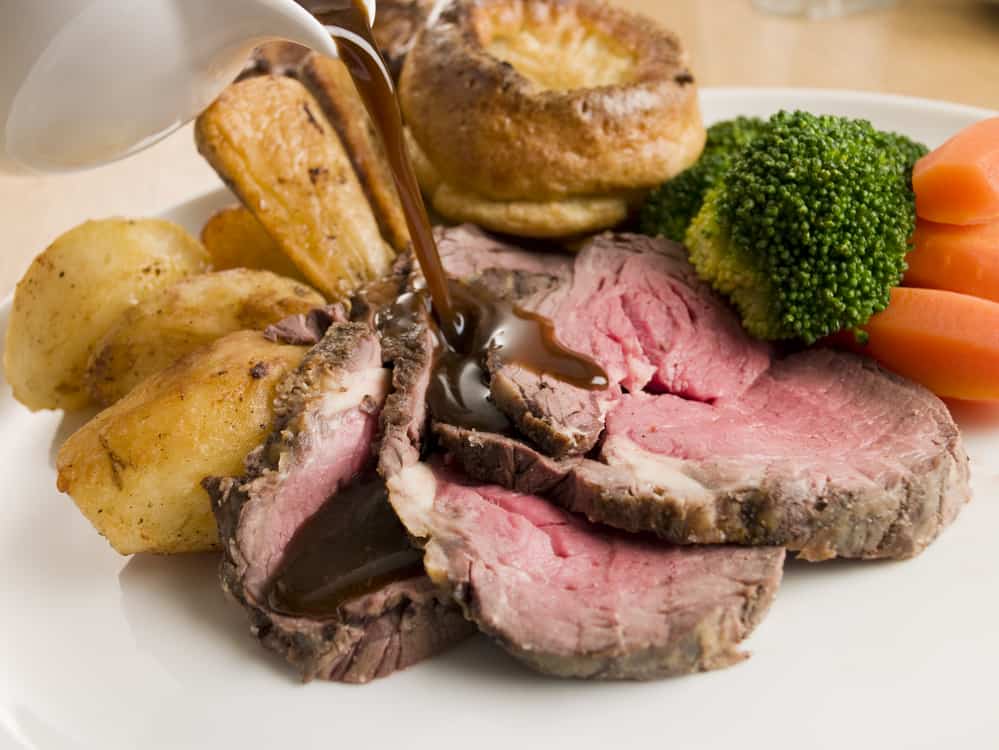 Pubs do good sunday roasts or alternatively, check out a Carvery where you can get a selection of roasts.
Curry? Yes, curry is super popular in the country thanks to its history of colonisation of the subcontinent.
It's so popular there are thousands of Indian restaurants in England and some new dishes were even created to cater to Western dishes.
For example, both balti and chicken tikka masala were created in Britain.
Chow down on classic English desserts
My kids love Eton Mess (strawberries, meringue and cream) and they have yet to meat a Sticky Toffee Pudding (sponge cake in a toffee sauce) they did not love.
Toffee makes another appearance in Banoffee Pie which also includes bananas and cream.
The English also have several variations that involve a  jam filling such as a Bakewell Pastry and a Victoria Sponge Cake.
We can attest these desserts are all delicious – although to be fair, we have yet to meet a dessert we didn't like.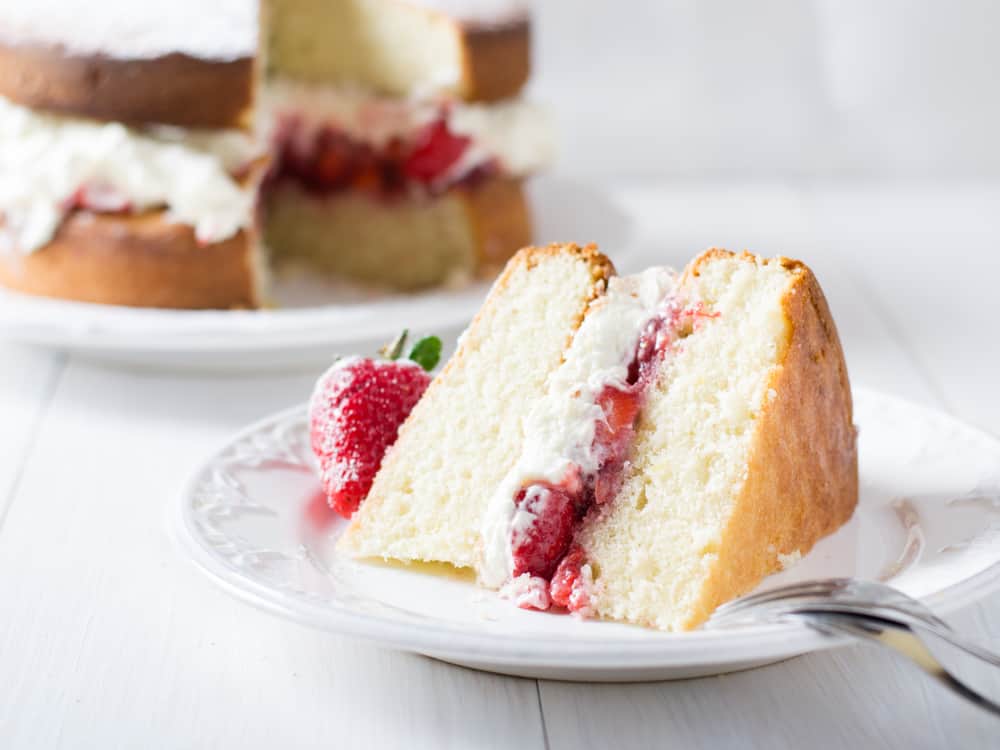 My personal downfall is a Mince Pie which you get around Christmas time in England – pastry covering mince (dried fruits and nuts).
Experience the new foodie scene.
England was notorious for terrible food. The foodie scene in the last 20 years has changed that perception greatly.
You have lots of farm to table restaurants in the countryside such as River Cottage in Dorset where Hugh Fearnley-Whittingstall became an early proponent of the movement.
You can even find farm to table restaurants in London, such as Daylesford which relies on products from their organic farm in Gloucestershire and The Duke of Cambridge in Islington which sources from Riverford in Devon.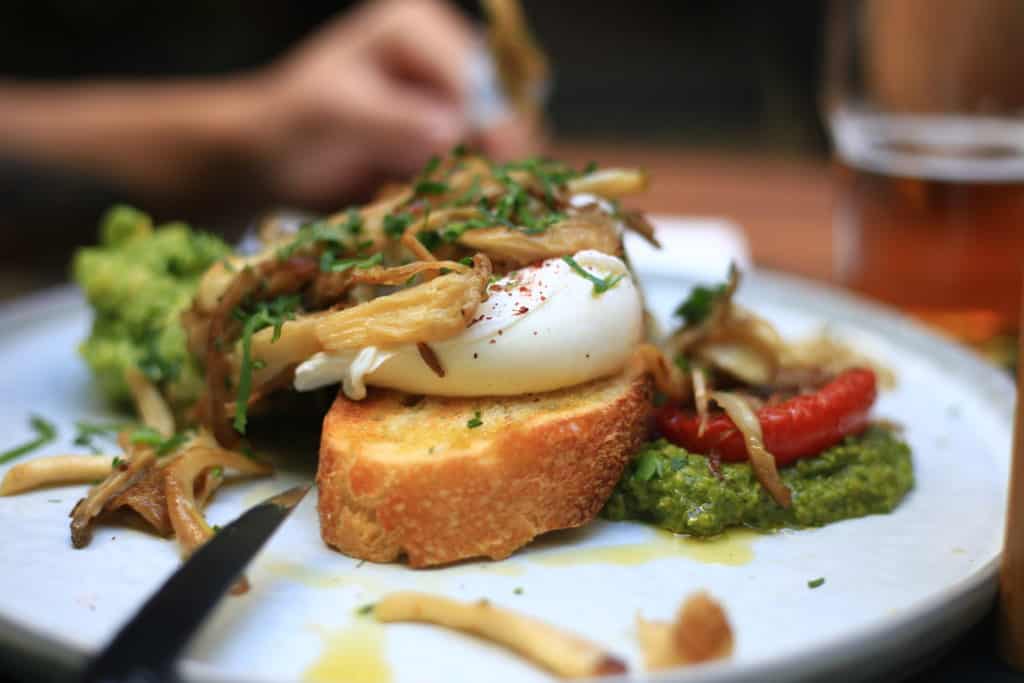 Gastropubs hit the scene in the 1990's with the rise of The Eagle in Clerkenwell.
We were lucky to live down the road from The Eagle in the late 90s.
The Duke of Cambridge, mentioned above, was the first gastropub inLondon serving organic fare (and yes, we lived around the corner from this pub, too, in the early noughts).
Traditional pubs focused on the drink and the pub grub was borderline terrible.
Meals that were quickly reheated from frozen.
With the advent of the gastropubs, the focus changed to providing great meals too.
With the trendy food-focused pubs that have rooms as well, you can make a weekend getaway of great food and countryside ambience.
Now you have a variety of gastropubs where the food ranges from good to exceptional.
England also has its share of famous chefs – Jamie Oliver, Heston Blumenthol, Tom Kerridge and Rick Stein – among others.
We'll include international star chef Gordon Ramsay as well. Although he was born in Scotland, he was raised in Stratford-upon-Avon and he got his Michelin stars in London restaurants.
So many fine dining establishments means a lot of Michelin-starred restaurants, including all 5 of the current crop of 3 star Michelin restaurants which are all in England.
Experience the Gin Renaissance
Gin has had a long relationship in England from the times that Dutch genever arrived on its shores.
Round 1. The Gin Craze
When William III (a Dutchman) became King of England in 1672, he instituted extra taxes on French wine and cognac and tax breaks on spirits.
Gin became super cheap and the go-to drink for the poor.
William Hogarth's famous sketches show the terrible effect on a society drunk on gin.
Taxes had to be levied to make gin expensive again.
Round 2. Gin and Tonics
India was rife with mosquitoes and malaria was a major problem for the British.
Quinine was used to prevent malaria in the form of Indian Tonic Water.
Add some gin and you get the famous Gin & Tonic cocktail associated with the British Raj.
Round 3. The Return of the Gin Cocktail
In 2008 Sipsmith were given the first gin distillery license in nearly 200 years.
A whole slew of craft gin makers opened up and along with the excellent quality of Fever-Tree tonics, gin is back Bishes.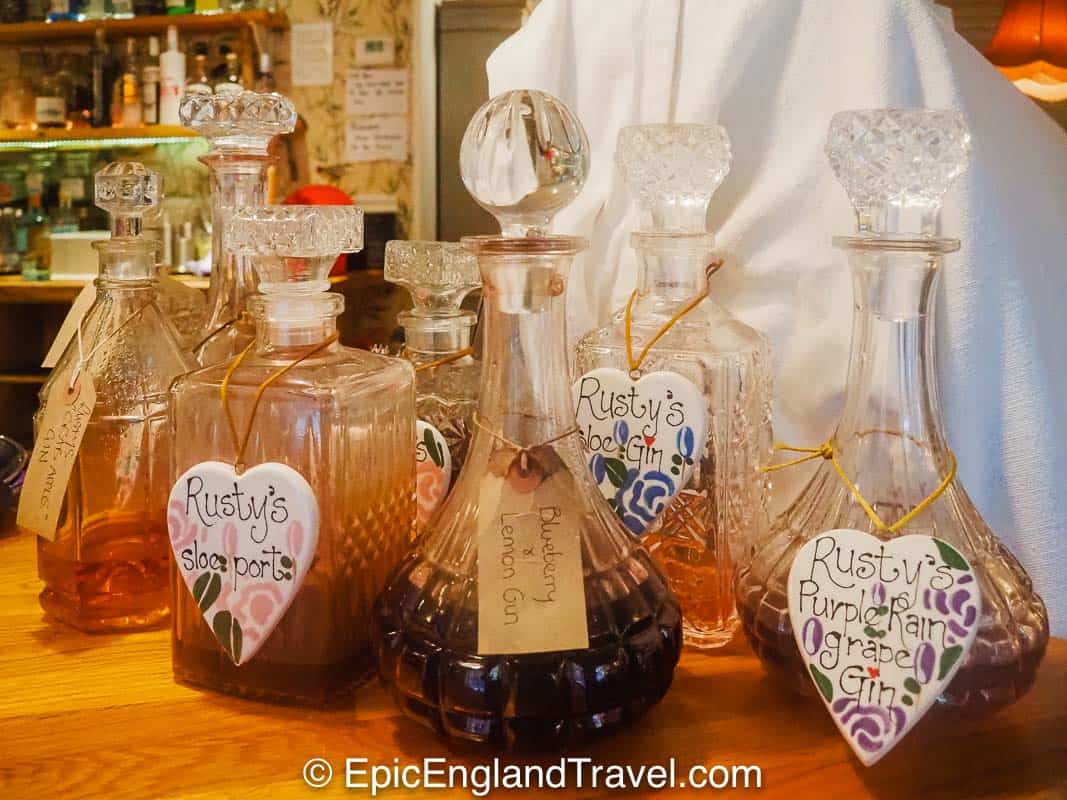 Architectural Experiences in England
Architecture in England is as varied as the country from golden limestone in the Cotswolds, the darker York stone in Yorkshire and the half-timber framing of Tudor architecture.
There is also obvious influences from abroad such as Roman, Gothic and Renaissance architecture.
The twentieth century has seen the concrete boxes of Brutalism and the sleek glass and modern structures of modern architecture introduced into the landscape.
Pretend you are in your own Downton Abbey.
Tour a castle or a stately home that isn't owned by the royals to see how wealthy the aristocratic class of England was.
If you want to stay near London, there are plenty of castles near London to visit on a day trip such as Bodiam Castle.
So many have appeared in film such as Highclere Castle (Downtown Abbey) and Castle Howard (Brideshead Revisited, Chatsworth House (Pride and Prejudice) and Alnwick Castle (Harry Potter).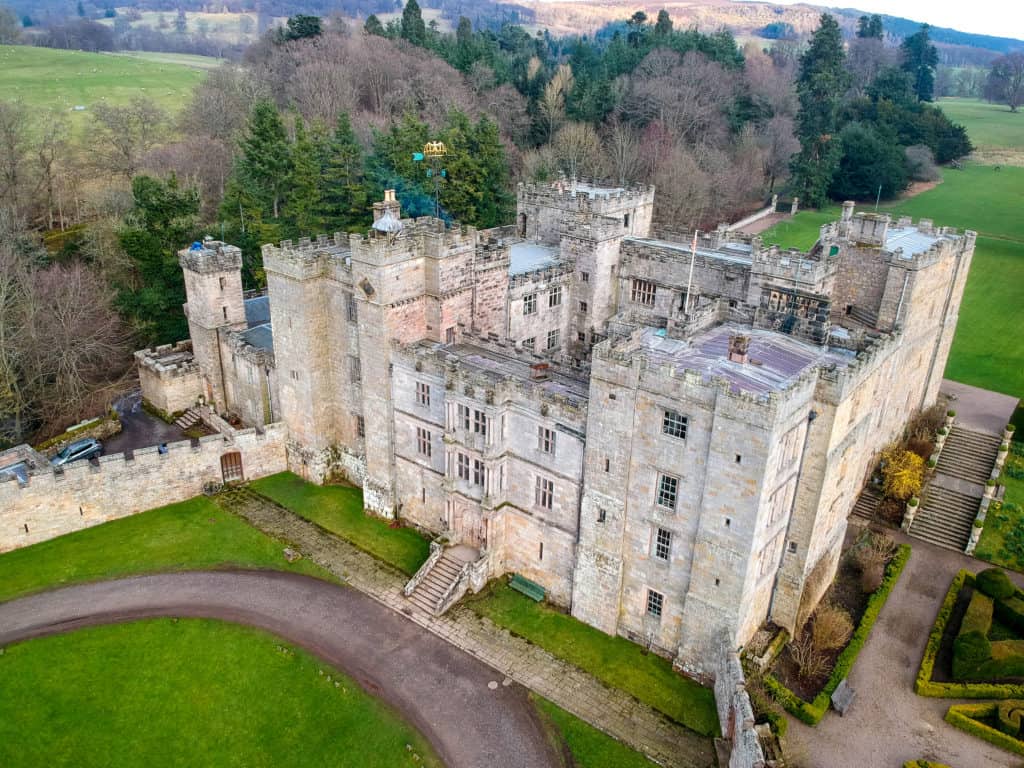 There are so many castles and stately homes that have serious historical significance or are just beautiful in themselves thanks to the judicious taste of their owners – such as Dover Castle, Warwick Castle, Leeds Castle, Blenheim Palace and Burghley House.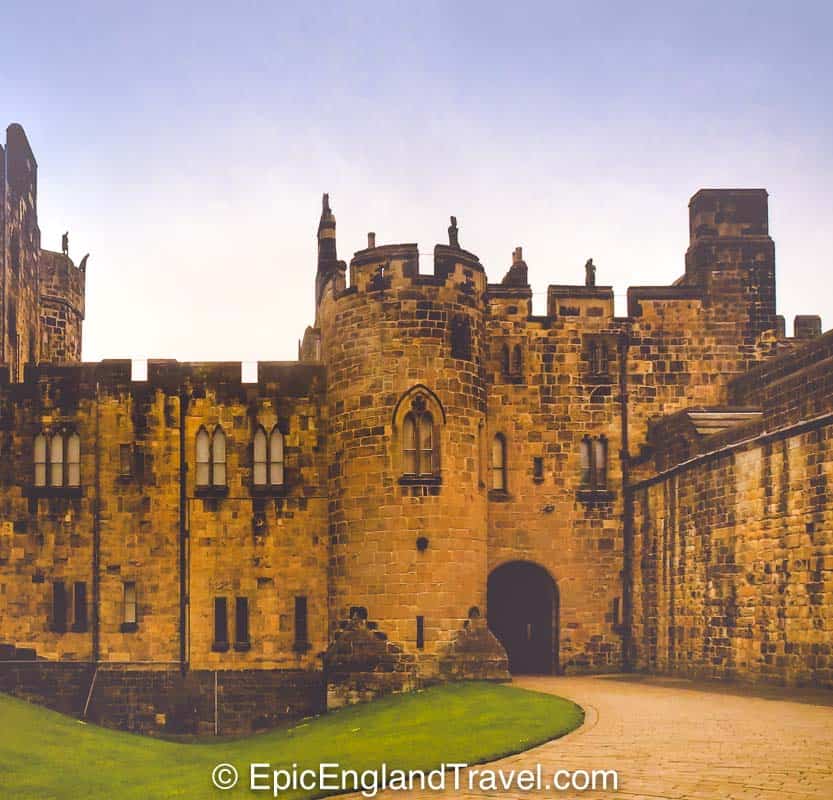 You'll discover the famed streak of eccentricity the country is known for – whether it is a dog cemetery in the garden of Polesden Lacey in Surrey or Longleat which has an entire safari park on its grounds.
Don't have time to visit the English countryside?
There are smaller scale (it's all relative!) stately homes near London.
It doesn't get any more central than Apsley House on Hyde Park Corner, the London townhouse of the Dukes of Wellington.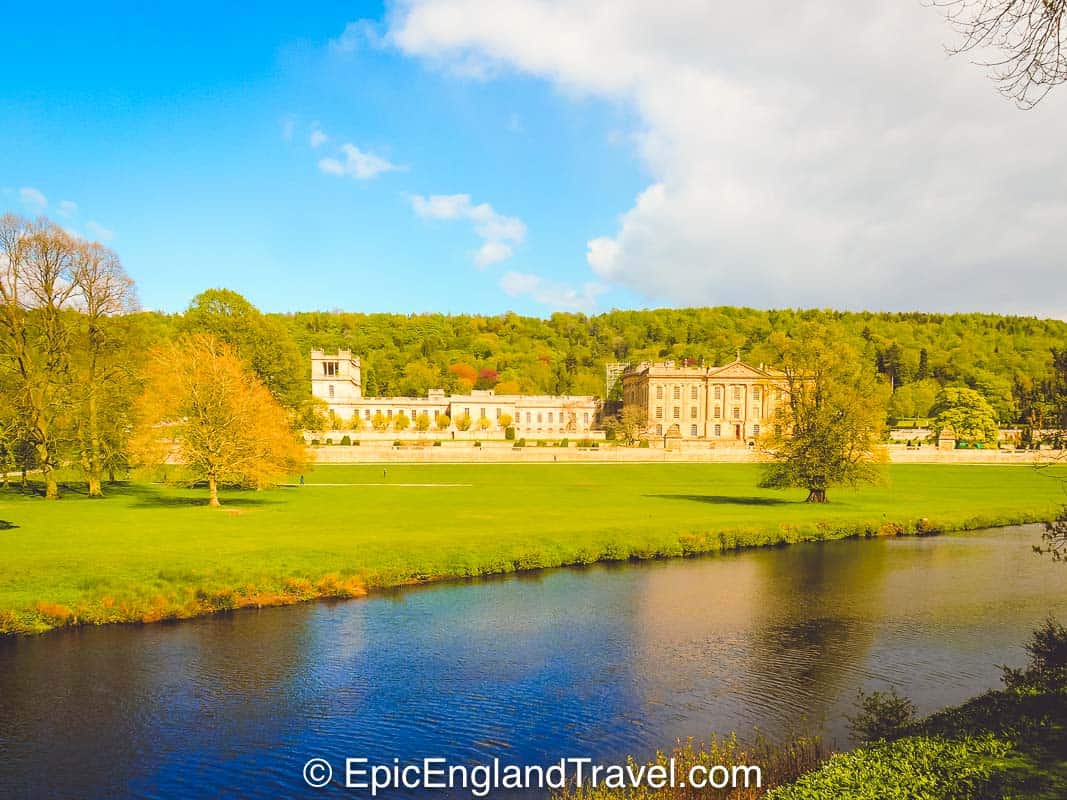 If you are thinking stately homes should have grounds as well, then consider Kenwood House, a former stately home currently managed by English Heritage on the edge of Hampstead Heath.
Other options include Osterley House near Heathrow and Ham House, an English Trust property near Richmond.
Tour grand abbeys and cathedrals.
So many of Englands grand abbeys and priories were destroyed during the Dissolution of the Monasteries instituted by King Henry VIII.
You can still see the Abbeys in their majestic ruins like Whitby Abbey and Glastonbury Abbey.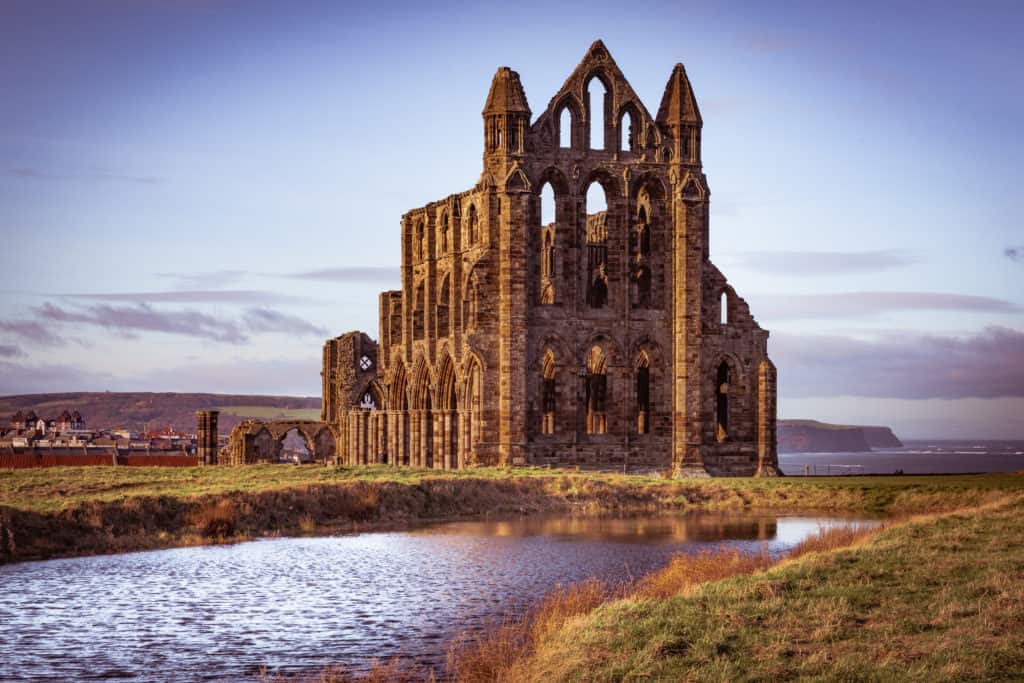 The great cathedrals are still intact though, such as Lincoln Cathedral, Winchester Cathedral, Canterbury Cathedral and Ely Cathedral.
In London, you've got several options like Gothic gem Westminster Abbey, and Christopher Wren's masterpiece St. Paul's Cathedral. St Martin in the Fields right on Trafalgar Square has a sublime classical music program.
Marvel at glass and steel of modern architectural creations.
You would expect to see modern steel and glass high rises in London.
Works by both local and international architects, such as The Shard by Renzo Piano, The Gherkin by Norman Foster, the Bloomberg Bulding by Foster + Partners, have changed the skyline of the city.
A temporary installation for the celebration of the Millennium, The London Eye proved to be so popular, it is now a permanent fixture in the London skyline.
Some of the names given them are as creative as the buildings themselves.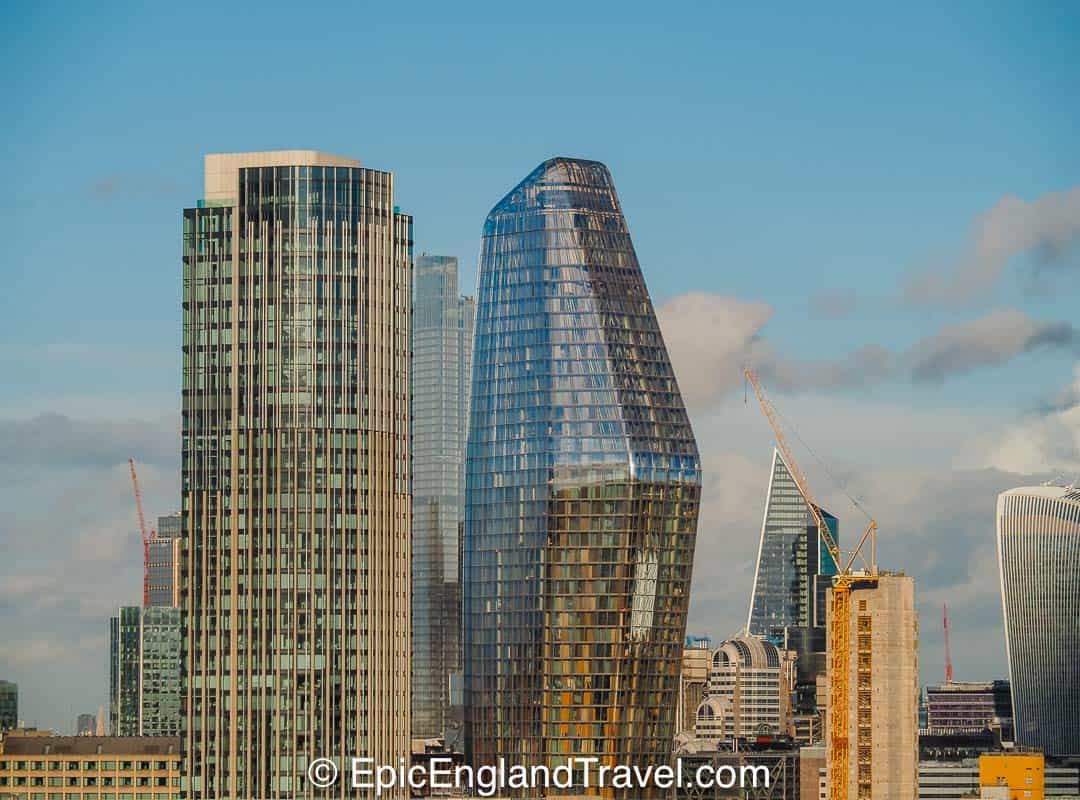 Outside of London, contemporary architecture is more spread out, e.g, the Hepworth Museum in Yorkshire, the Sainsbury Center for the Visual Arts in Norwich, the Selfridges Center in Birmingham and the Beetham Center in Birmingham.
Be charmed by cute towns and villages.
The English have a real love for their countryside and their towns and villages, usually dominated by the local church.
I remember some estate agent trying to convince me an otherwise terrible London flat was perfect because it had a charming view of a church steeple – an argument that might work on a Brit but didn't on me.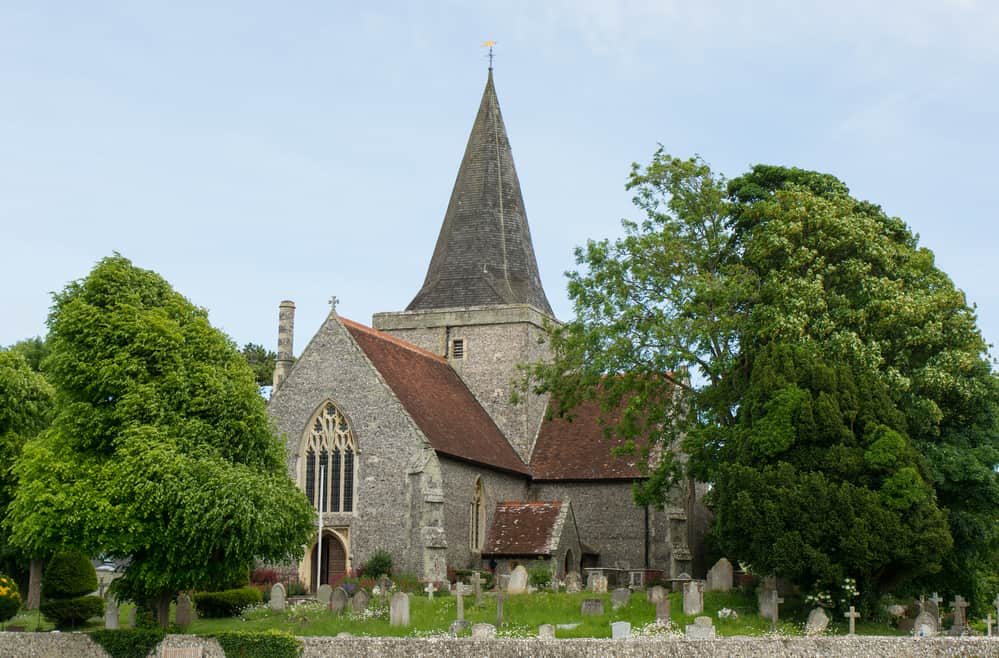 You have the cute white houses clinging to the cliffside in Polperro in Devon, the crooked Tudor houses in Lavenham in Suffolk and the honey stoned cottages of Castle Combe in the Cotswolds.
An English village in all its tweeness is an integral part of your England experience.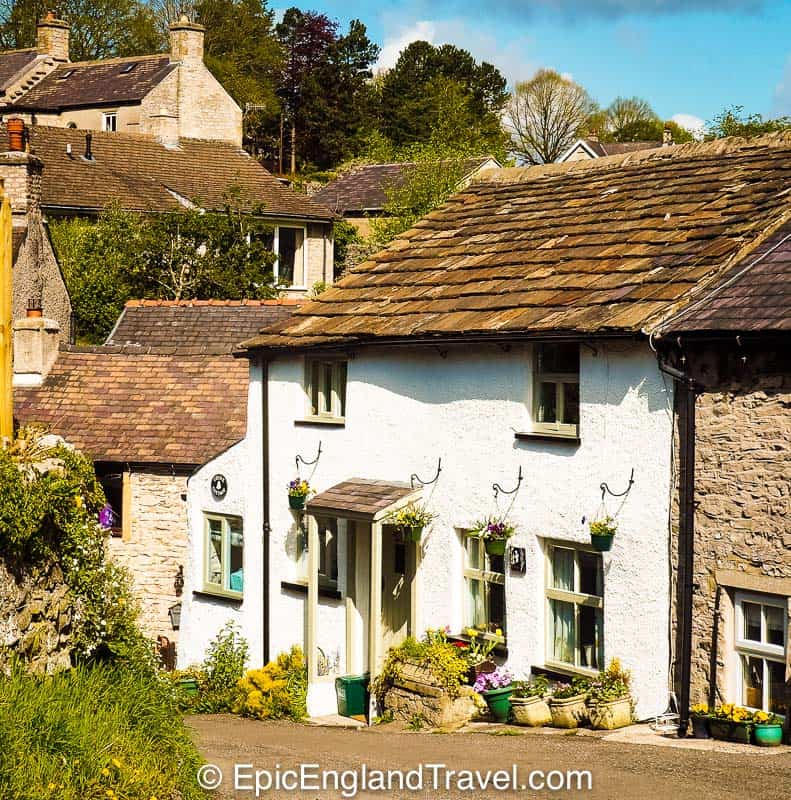 If you are not leaving London, check out the pretty streets of Primrose Hill or Hampstead Village, to get a taste of English village charm.
Lose yourself in the beauty of an English garden.
The English love gardening!
Even city dwellers love their patch of land in the form of allotments where they can putter around in the dirt and grow things.
Not only does England have beautiful show gardens but also botanic gardens.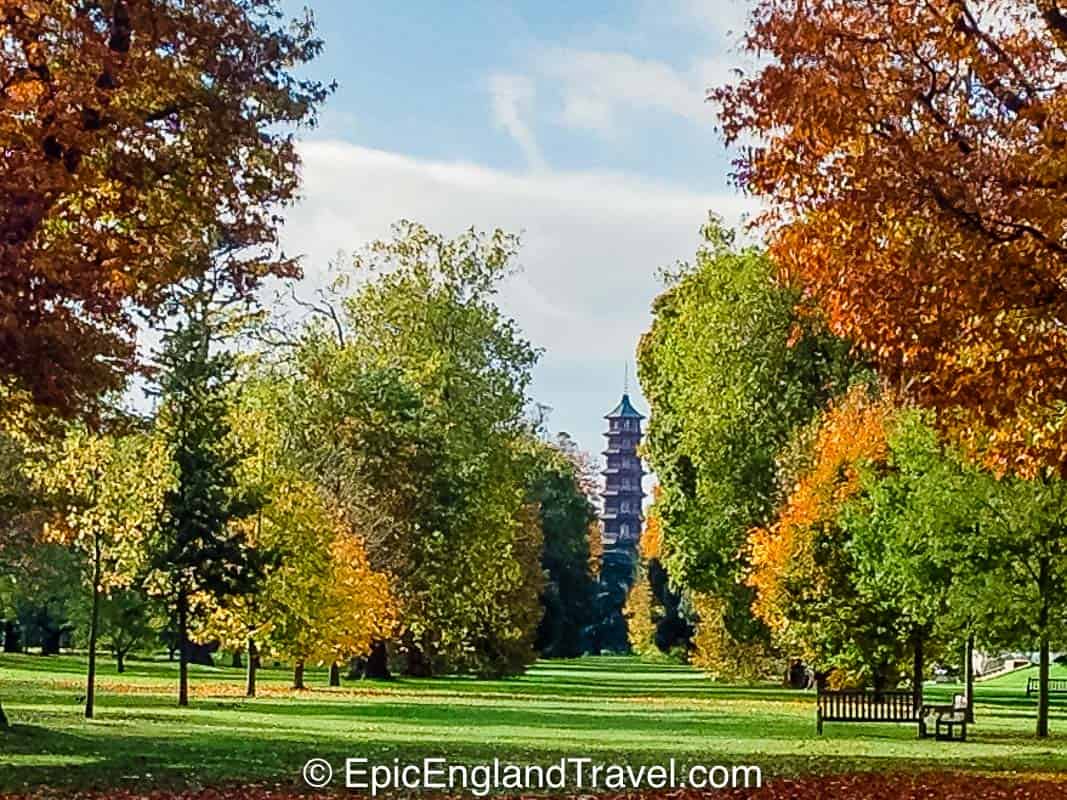 In London, Kew Gardens is a UNESCO world heritage site dating from 1759.Kew Gardens is the earliest example of a botanic garden.
Another historic London garden, the Chelsea Physic Garden was founded in 1673 to train apprentices on the use of plants as medicine.
Another teaching garden is the Cambridge University Botanic Garden founded in 1846 by a mentor to Charles Darwin. It has got thousands of plants from all over the world.
The Eden Project is another Botanic Garden in Cornwall that recreates climate conditions from all over the world under biodesic domes.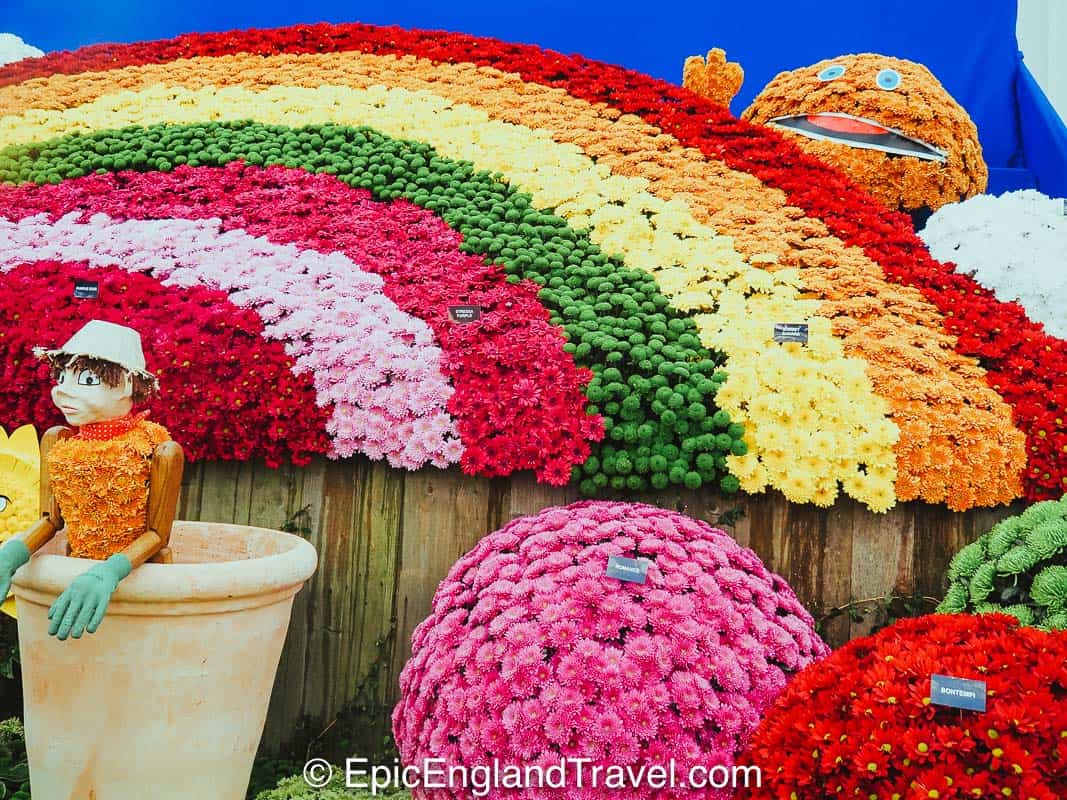 The Chelsea Flower Show held annually in London is the most famous garden show in the world.
It's companion show, the Hampton Court Flower Show also held annually in London is the largest garden show in the world. Both are run by the Royal Horticultural Society (RHS) which promotes gardening enthusiasm as well as provide their own permanent gardens outside of London, such as Wisely in Surrey and Harlow Carr in Yorkshire.
Studley Royal Water Garden is another UNESCO world heritage site that blends the ruins of Fountains Abbey into the landscape of Studley Royal.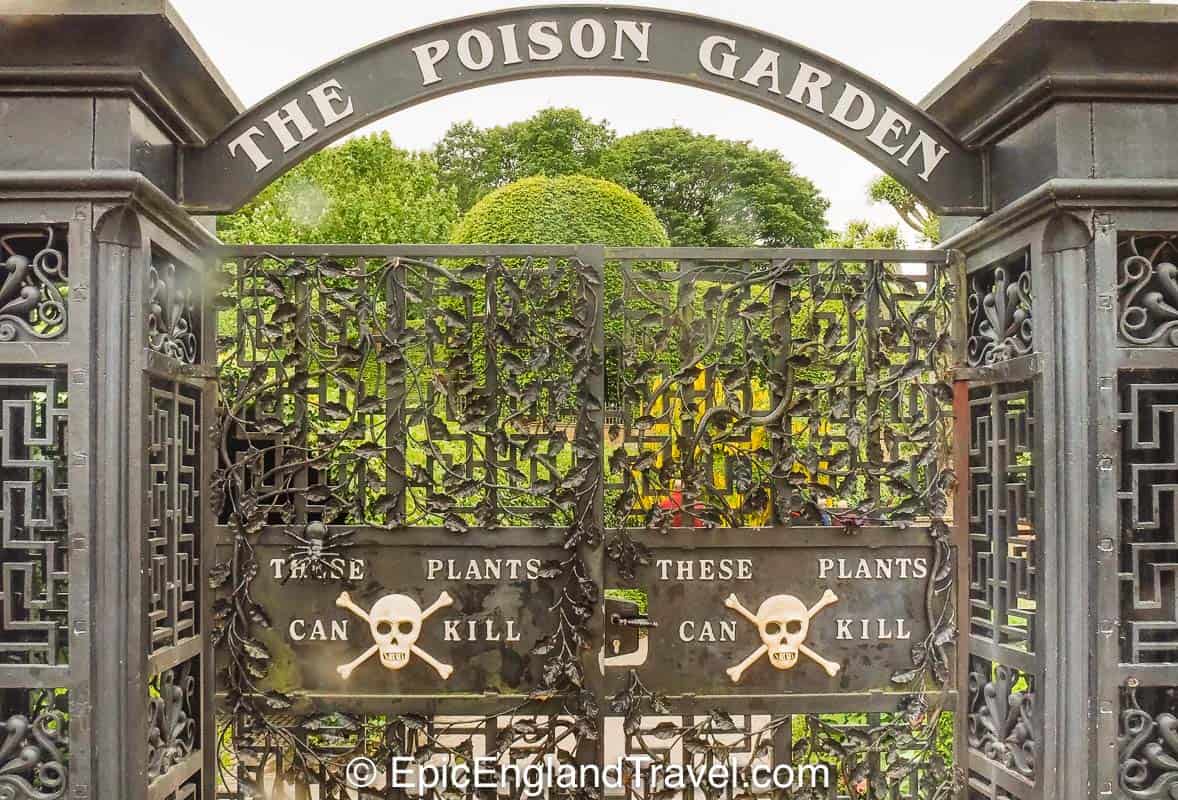 Some of the stately homes have gardens as gorgeous as the home itself, such as the gardens at Alnwick Castle, Chatsworth House and Blenheim Palace.
If you are a gardener, one of the must have experiences for you will be visiting one of its famous gardens.
The preeminent English landscape architect of the 18th century, Capability Brown, has work that you can still see at Blenheim Palace, Warwick Castle and Highclere Castle.
Cultural Experiences in England
There's Culture with a big "C" such as the opera, music and arts. You'll get plenty of that in England but there's also culture with a little "c" that translates into how a certain group of people behave as a society.
Give thanks to the Victorians for inventing summer beach holidays.
While the Georgians made spa towns like Bath and Cheltenham famous, the Victorians took the seaside resorts for rest and relaxation.
Queen Victoria herself decamped to Osborne House on the Isle of Wight.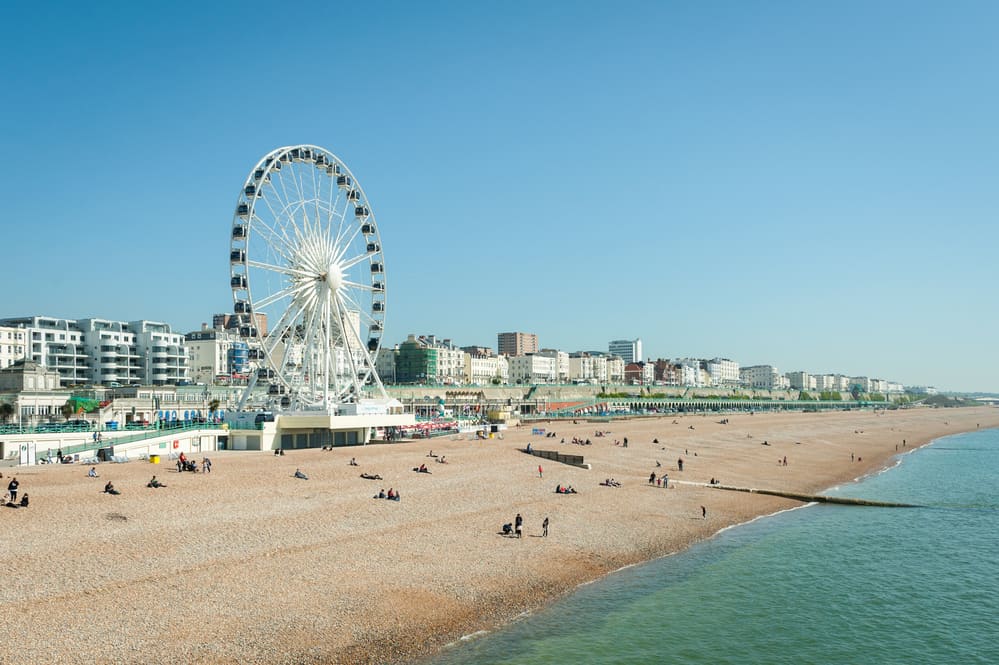 You get seaside resorts everywhere in England such as Blackpool (northeast), Scarborough (northwest), Torquay (southwest) and Eastbourne (south coast).
The burgeoning middle and working classes needed somewhere to spend their money after all!
With easy access from cities, thanks to the advent of railroads, there were over a 100 sea side resort towns by the end of the 19th century.
The British love of beach holidays has translated into a beach vacation tourism industry. Experience England like the locals do – having fish and chips by the seaside huddled against the wind.
Go shopping for some iconic brands.
Napoleon famously dismissed the English as a nation of shopkeepers (or it could have been as false a misquote as Marie Antoniettes' famous cake eating quote.)
Irrespective, where there are shops, there is shopping!
Here are some popular choices:
In London you have Harrods which attracts the tourist masses. The sell branded London items which make great gifts for people you don't know well.
A cheaper alternative is Marks and Spencers which has charming tins of cookies.
Check out the oldest tea shop in London at Twinings on the Strand.
My personal favourite among the big stores is something from Liberty London with one of its iconic prints.
Any of the English Heritage or the National Trust stores have charming gifts.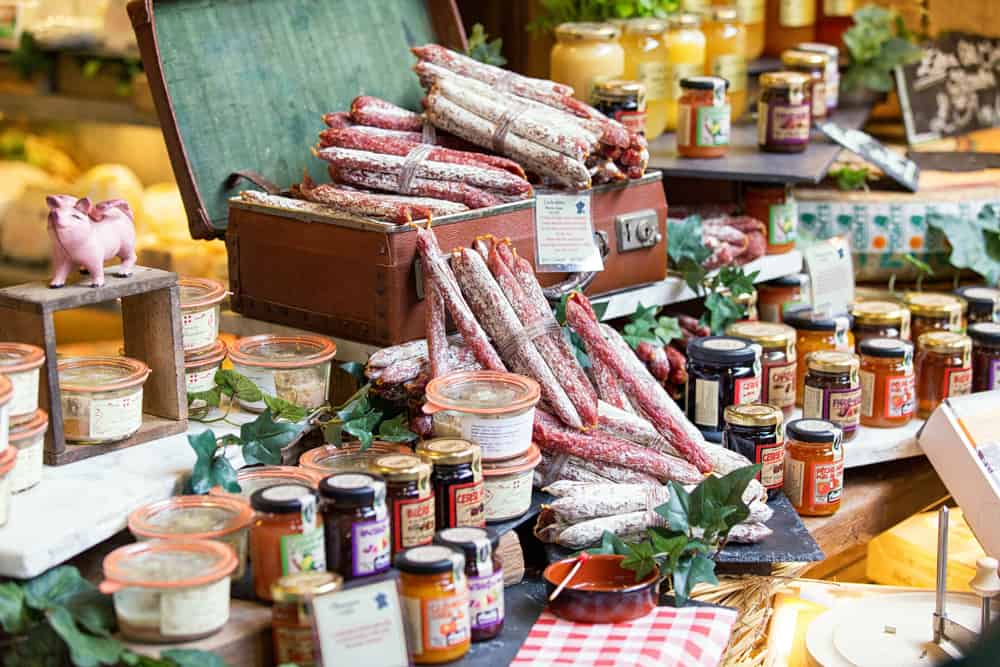 Or, skip stores entirely.
Mooching around the artisan markets is one of the must have experiences in England I think.
There are plenty in London (such as Camden Market or Greenwich Market) as well in the small market towns of England.
Chillax in a pub.
People watching in a pub is one of the best experiences in England to have.
The average English home was fairly small. You would head down to the pub to meet your friends and neighbours and socialise.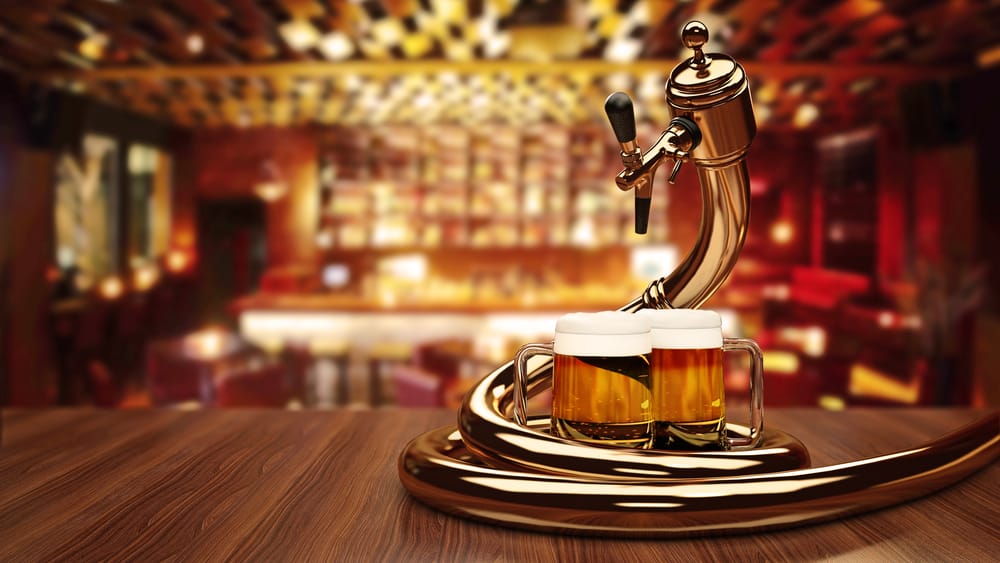 Now even though homes are bigger, the tradition of hanging out with friends at a pub continues.
Who wants to clean their house to invite friends around after all?
Moreover, if you want to slip out of the pub and head home, you can – something you can't do if you are hosting.
One of the best things to do in England is hang out at a local pub.
Watch a sporting match with the locals supporting their team.
Just have a drink and hang out in front of a roaring fire.
Pubs are kid and dog friendly so it all tends to be quite casual and comfy.
Go rambling in the countryside.
The English countryside is gorgeous (on a sunny day).
People seem to not mind it on a rainy day either.
Throw on a pair of wellies and go for a walk.
Lots of country paths criss cross across the countryside.
My personal favourite is a walk that ends in a nice pub!
Rambling (i.e., walking) in England is a popular activity suitable for all levels.
The distances can be long but not very  high.
England has high hills but very little that rises to the level of mountains.
It confused me that the highest mountain in England is in the Lake District (not the Peak District) and rises to 3200 s.f. above sea level.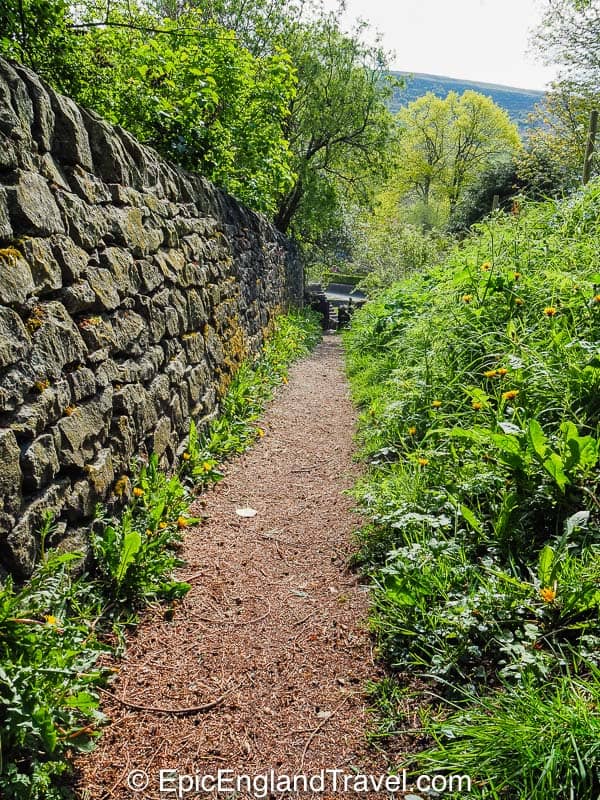 For a longer walk, check out the 10  national parks in England.
The newest English national park, South Downs National Park, is easy to reach from London.
Other famous ones are Dartmoor, and the Lake District and the North York Moors (which is different from the Yorkshire Dales).
In addition to a good bracing walk, you can visit natural attractions and towns as well as stay within a national park.
Explore a museum.
It would be a real shame not to go to at least one museum while you are in the country.
While museums are not to everyone's taste, you are bound to find one museum that you like.
There are thousands of museums in England – let's face it, the English had a tendency to haul stuff back with them whenever they went anywhere.
If the thought of taking your child to a museum fills you with dread – fear not.
Especially in London, there are plenty of FREE museums as well as museums catered towards family visitors.
My kids really liked Eden Camp in Yorkshire which is a museum created from a World War 2 prisoner of war camp.
Other Great Experiences in England
There's so many other great experiences in England, here are some of our favourite England experiences that don't neatly fit into any category.
Wonder about prehistoric civilisations.
The most famous part of prehistoric England that exists today is Stonehenge in Wiltshire.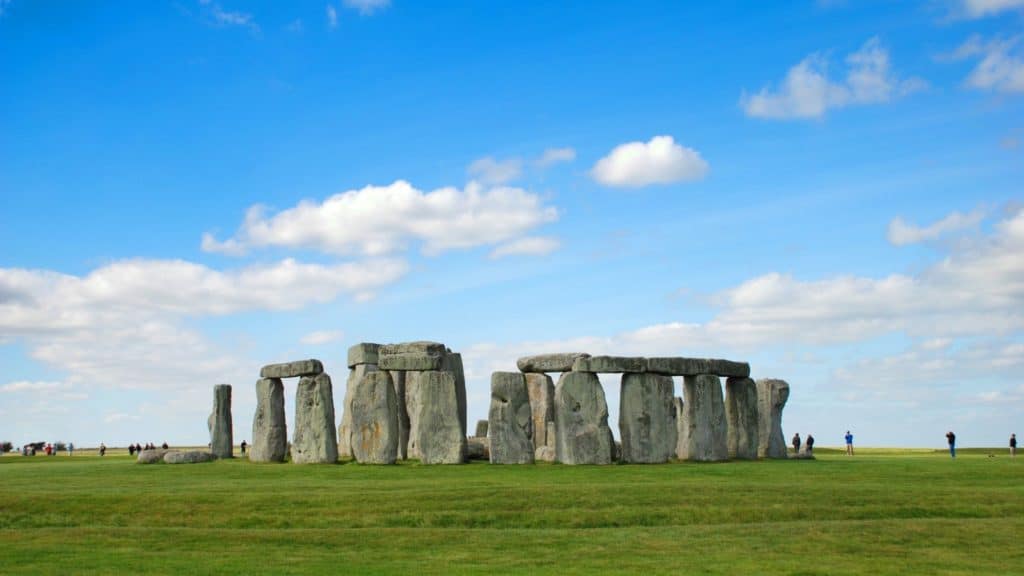 Stonehenge is a prehistoric ring of ancient stone and one of the most unique experiences in England.There are other prehistoric examples of early civilisation though such as the Avebury Stone Circles and the Castlerigg stone circles in Cumbria.
If prehistoric civilisations are too recent for you, check out the Jurassic Coast along the south coast of England.
Stretching for 95 miles, the Jurassic Coast is a UNESCO world heritage site where many important fossils have been found.
Travel back in time to an outpost of the Roman Empire.
The Romans arrived on English shores under the reign of Emperor Claudius in 43 A.D.
They established forts in London and York and a Roman spa in Bath, for example.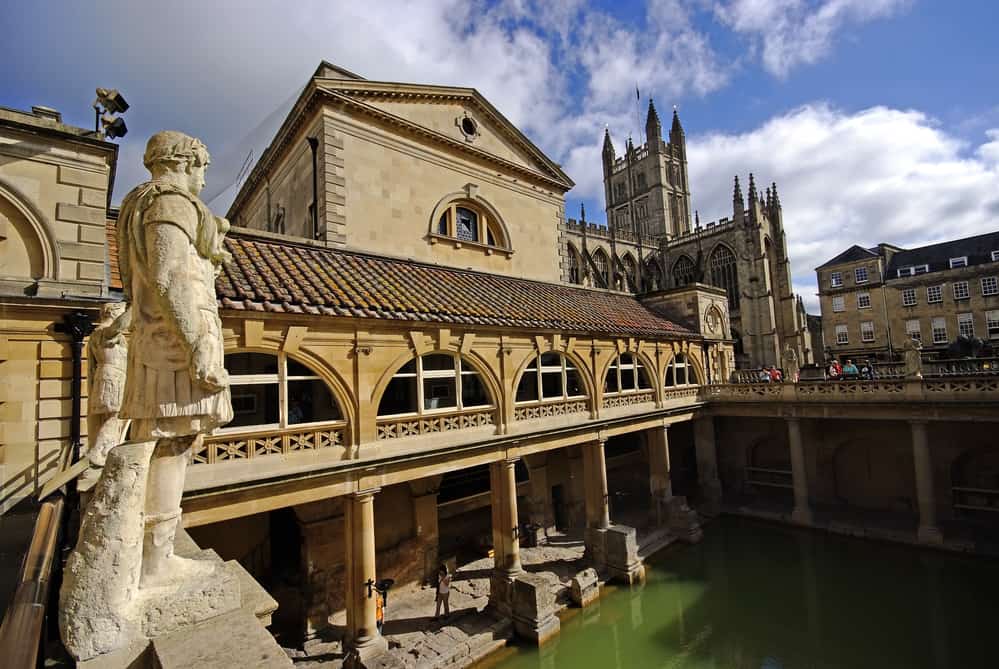 The Romans fortified their northern border with Hadrian's Wall in England.
The Romans tried to push north into Scotland with the Antonine Wall but eventually fell back to the Hadrian's Wall border again.
You don't need to go to the north of England to find Roman remains in England.
There's a Roman Temple of Mithras under the Bloomberg Building in London.
From the Museum of London, you can see parts of the London Wall that the Romans built, too.
Admire those who created masterpieces of English literature.
Thanks to the British Empire, English has become the dominant international language for many peoples.
Obviously, literature in such a leading language would also become important to world history.
English literary great, William Shakespeare, is widely admired for his dextrous use of the English language.
Other English literary greats including Jane Austen, Charles Dickens, Daphne du Maurier and Agatha Christie, have gone on to create entire genres in literature.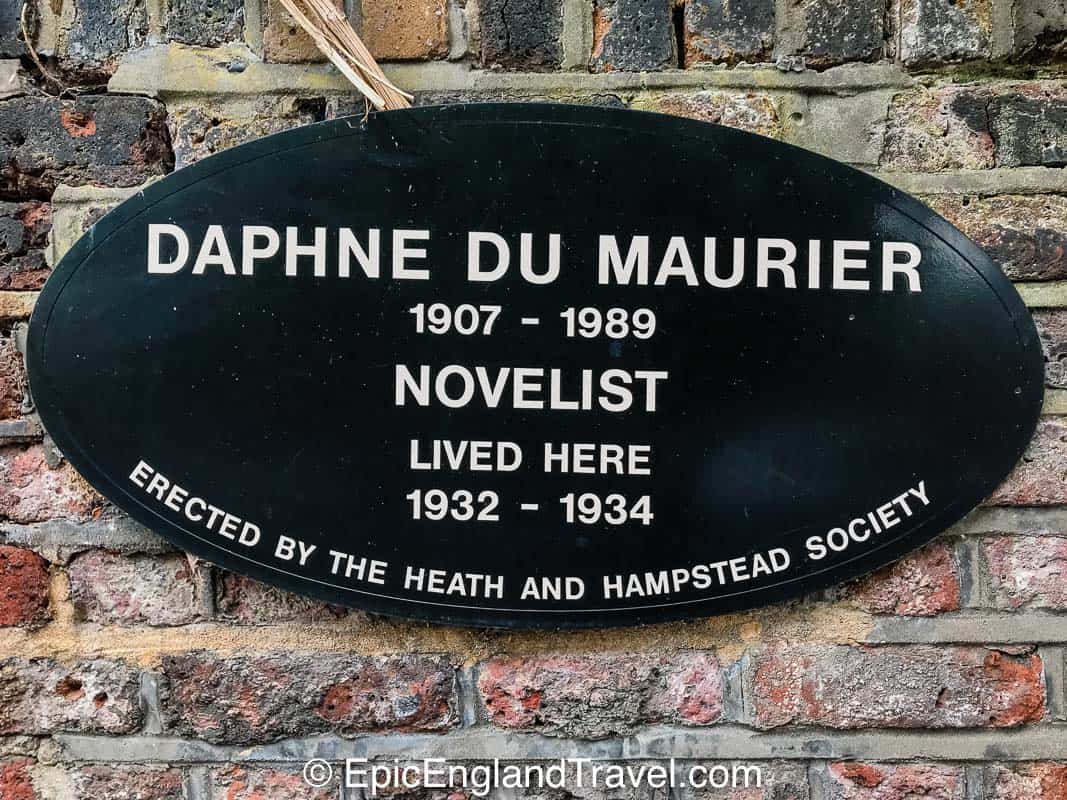 While you are visiting England, follow in the footsteps of Chaucer at Canterbury Cathedral, visit Shakespeare's home at Stratford Upon Avon or watch one of his plays at Shakespeare's Globe in London, visit the Bronte Parsonage Museum in Yorkshire or the Jane Austen Centre in Bath.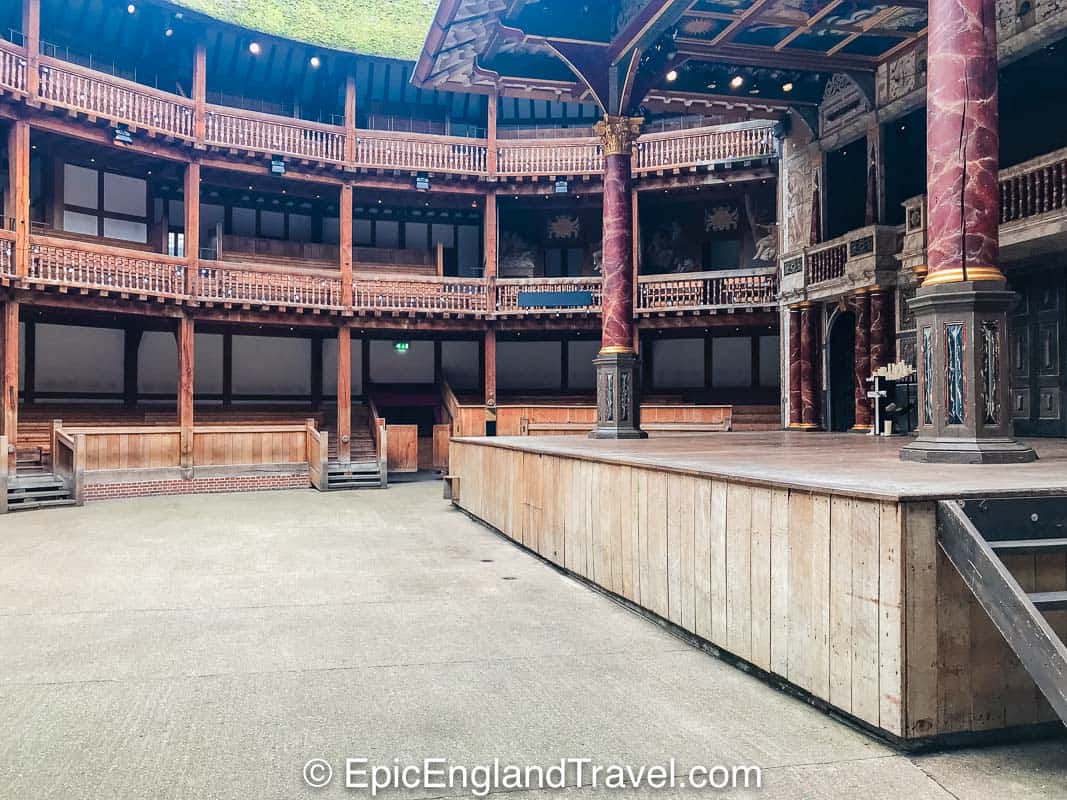 If Shakespeare's plays are too much for you, check out London's theatre land for a play or a musical.
The variety and pricing of London theatre is such that its suitable for a wide range of ages and people.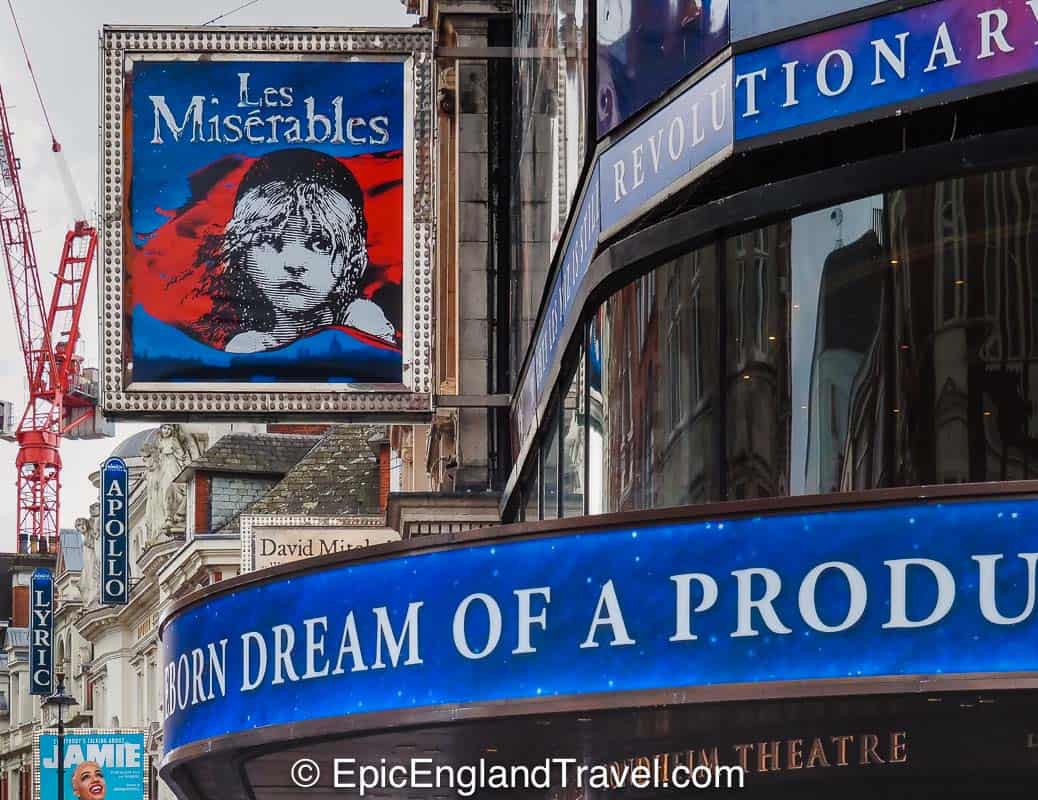 Feel the thrall of sporting legends.
The English have also exported their love of sport – from cricket to rugby.
The oldest tennis tournaments in the world, Wimbledon is also of the most prestigious.
Tickets are hard to get BUT the experience is amazing.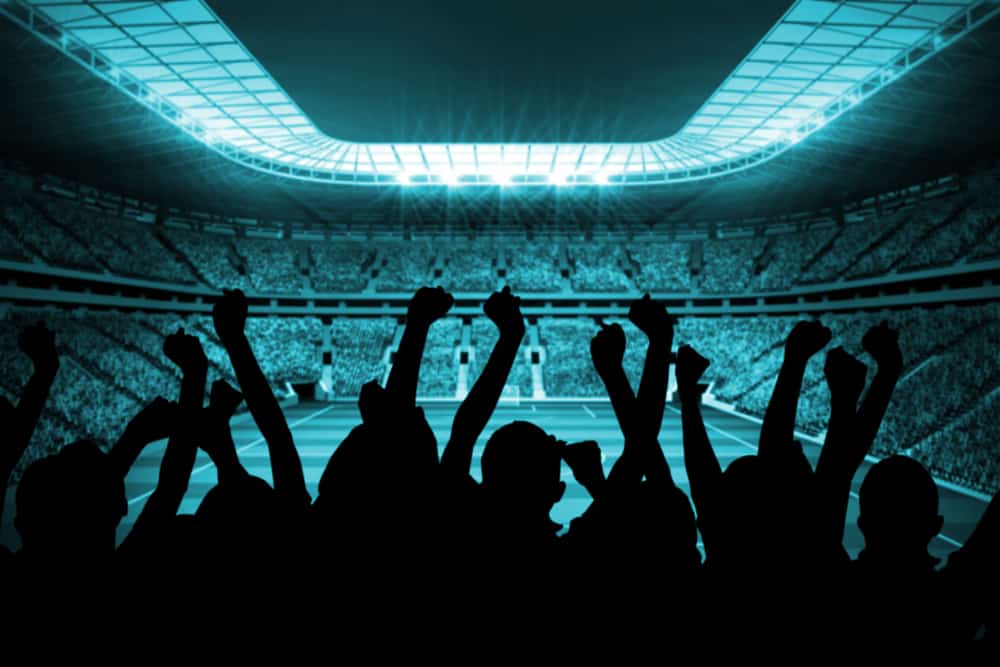 English football has also exported itself in a very successful marketing campaign.
Worldwide there are supporters of teams like Manchester United, Arsenal and Chelsea.
You can tour the stadiums of these famous football teams or even attend a match (if you are lucky enough to get tickets what a fantastic England experience!).
Follow in the footsteps of musical genius.
As part and parcel of the export of English language, England's music has also had a worldwide impact.
You can visit the Beatles' childhood homes as part of a National Trust tour in Liverpool.
In London, visit the famous road crossing on Abbey Road in St John's Wood. (We lived near there too and it used to drive me crazy every time we left the house that we had to wait for tourists on the crosswalk).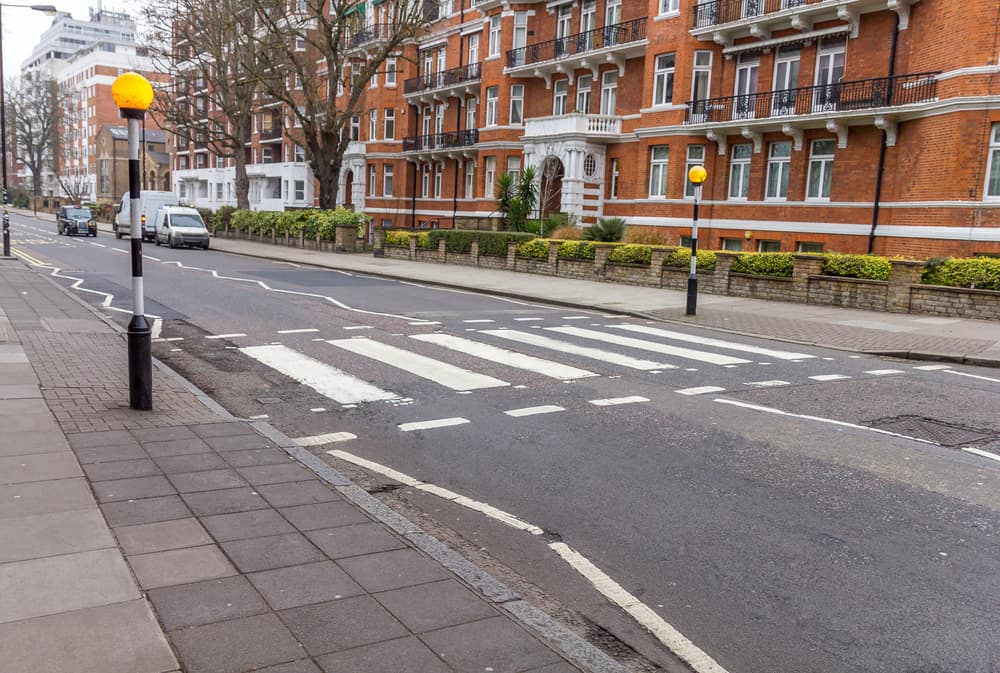 What type of musical homage you want to have for your experiences in England depends on your tastes.
For example, there's the Elgar birthplace museum for classical music lovers and the David Bowie Mural in London's Brixton for more contemporary tastes.
Classical music lovers attend the BBC Proms held every summer at the Royal Albert Hall.
Alternatively, the Glastonbury Festival held in Somerset is a major cultural event of mud, music and drugs.
SPREAD THE WORD! PIN THIS TO YOUR TRAVEL PINTEREST BOARDS FOR FUTURE REFERENCE! 
We did not receive compensation of any form, monetary or otherwise, from any of the products, services, hotels  etc mentioned in this article.
This site generates income via partnerships with carefully-curated travel and lifestyle brands and/or purchases made through links to them at no extra cost to you. More information may be found on our Disclosure Policy.