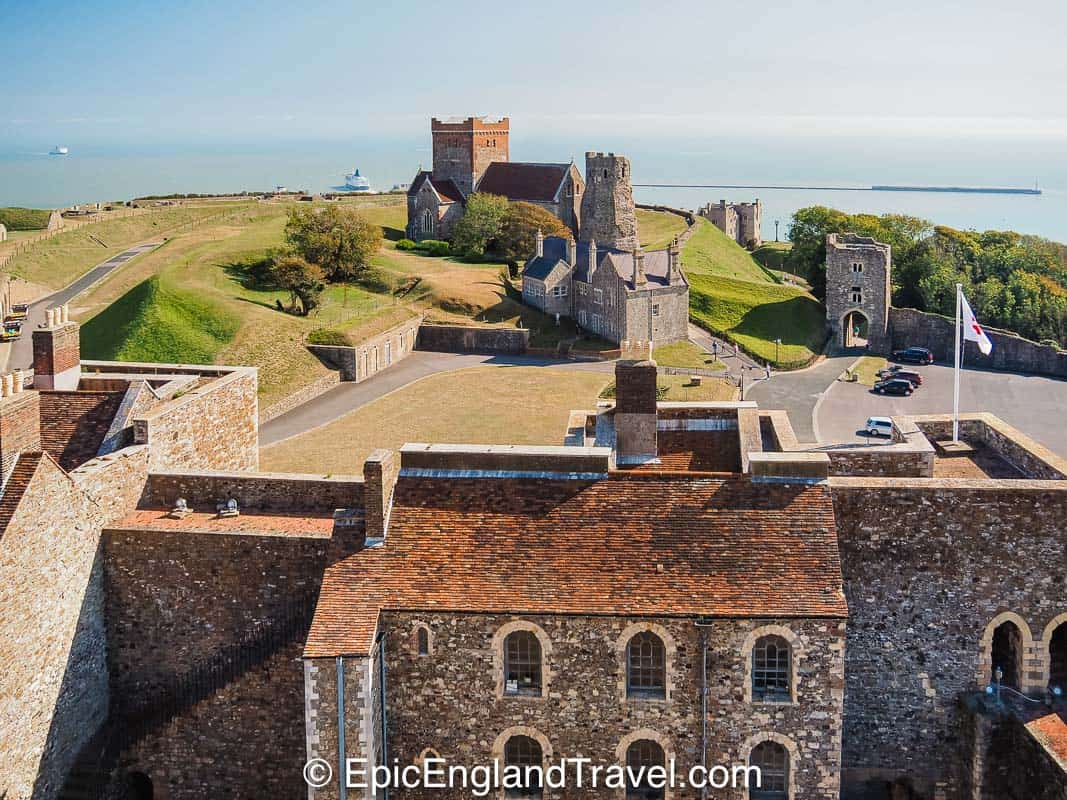 Cool Facts About Dover Castle (+ What To Expect From A Dover Castle Tour)
England's largest castle, and one of the country's most important historic landmarks, Dover Castle attracts thousands of visitors every year. If you are planning on visiting Dover Castle, here are some fun facts about Dover Castle and what you can expect from a Dover Castle tour.
Dover Castle
The English Heritage site of Dover Castle, one of the most popular places to visit in the country, is an easy castle to visit from London. Dover Castle is often referred to as the "Key to England" because of its important location: the castle is perched above the English Channel and has acted as the first line of defense during medieval battles and modern wars.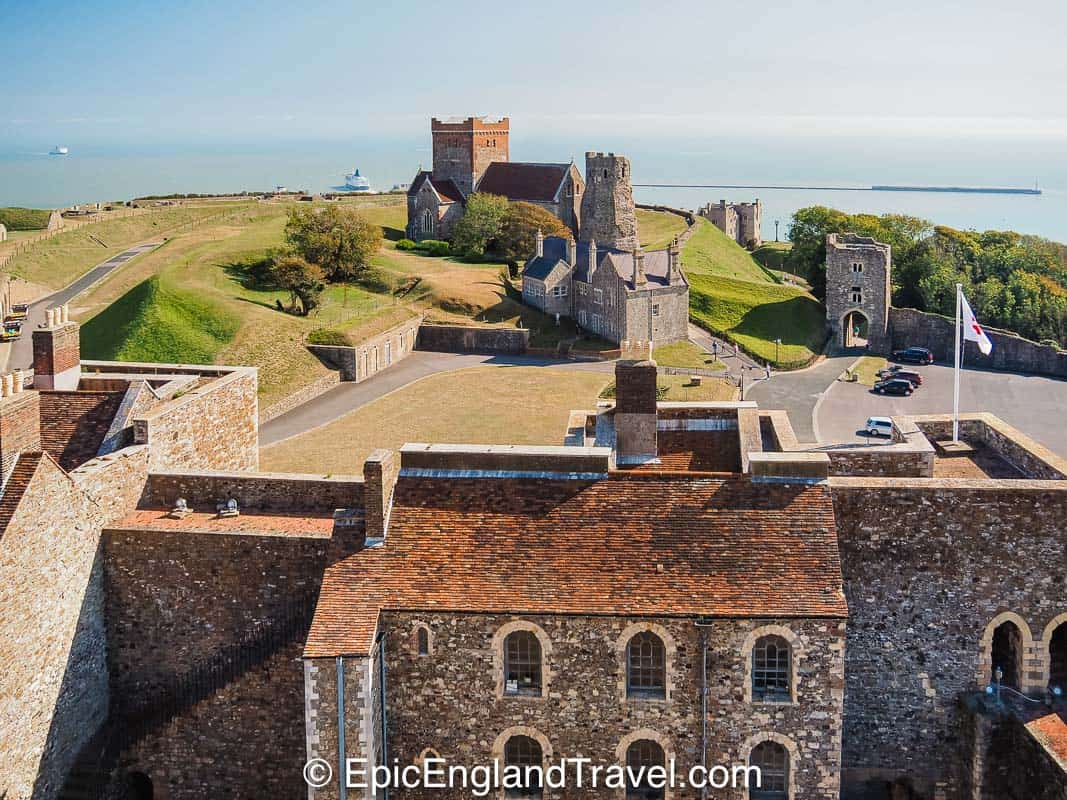 Dover was originally built in the 1180s by King Henry II. However, throughout history, the castle continued to be developed and adapted to meet the needs of the time. Used in many battles and wars, including World War II, the history of Dover Castle is very diverse.
Although the castle is no longer in military use today, various portions of the structure have been preserved to give visitors an idea of what it would have felt like to be in the castle during a war. This immersive experience is one of the things that makes Dover Castle worth visiting.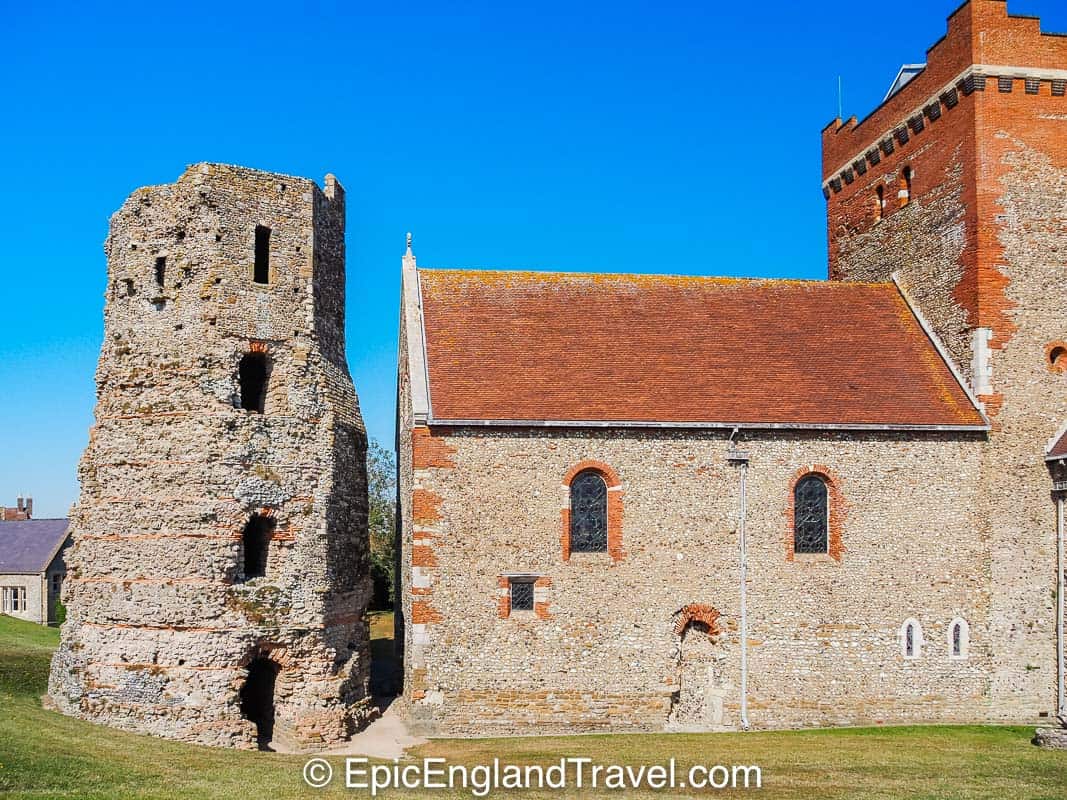 Dover Castle Tunnels
Dover Castle's medieval tunnels are one of the most popular attractions of the site. These underground tunnels span nearly three miles across five different levels – some of which haven't even been fully restored yet! In order to see the tunnels, you'll need to participate in a tour of Dover Castle, where you can learn about the significance of these underground passages.
The tunnels of Dover Castle played a major role in the defense of England during World War II, particularly during Operation Dynamo (also known as Operation Dunkirk), which was designed to protect the English Channel from invasion.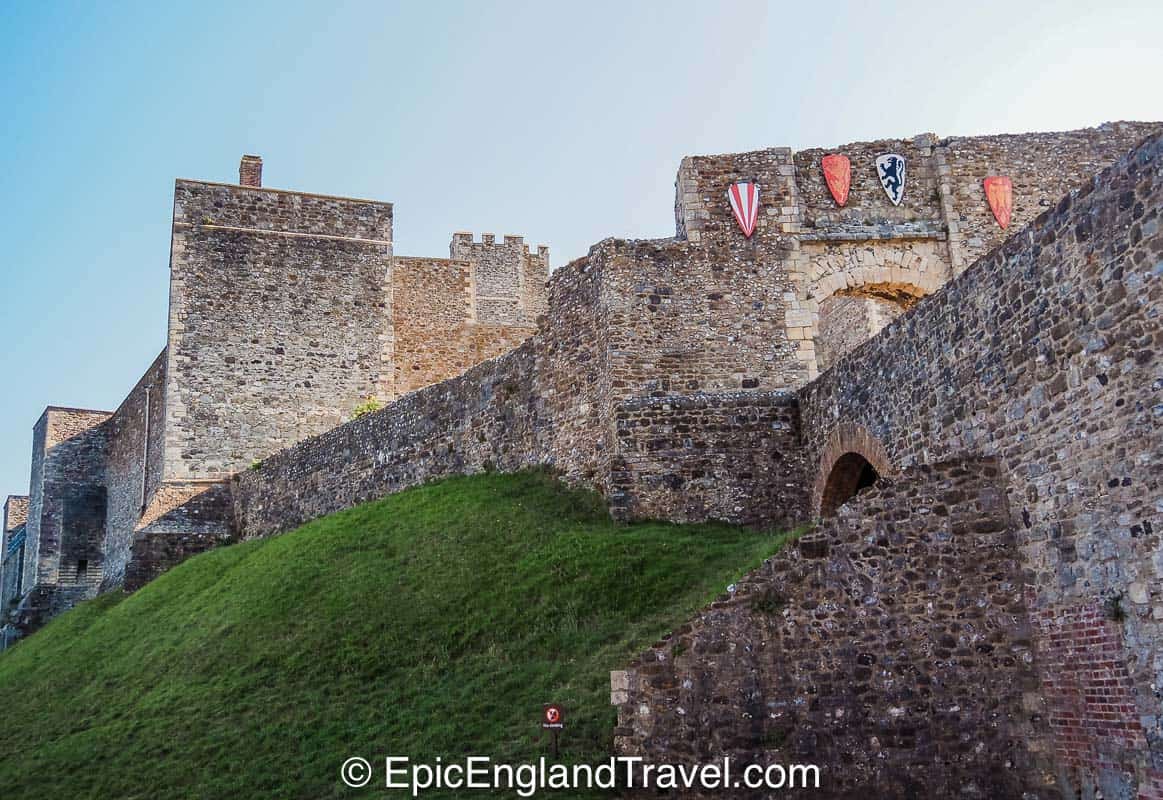 Today, segments of the Dover Castle tunnels that were used during WWII have been decorated to look as they would have during the war. Guests can walk through hospital rooms where wounded soldiers were treated and combat planning studies where leaders made important decisions.
Other parts of the tunnels have been preserved from medieval times to give you an appreciation for the age and impressive architecture of the building.
Facts about Dover Castle
The outer walls of Dover Castle encompass an area of approximately 30 acres, making it England's largest castle (Windsor Castle is the largest inhabited castle).
Dover was never intended as a place of residence. The location on the English Channel is a strategic one, and it was designed to be a fortress that could protect the rest of England.
Not only is Dover Castle itself magnificent, but the surrounding area is one of the most spectacular spots in England. The white cliffs of Dover are one of the most famous natural attractions of England, which stretch along the shoreline near the castle.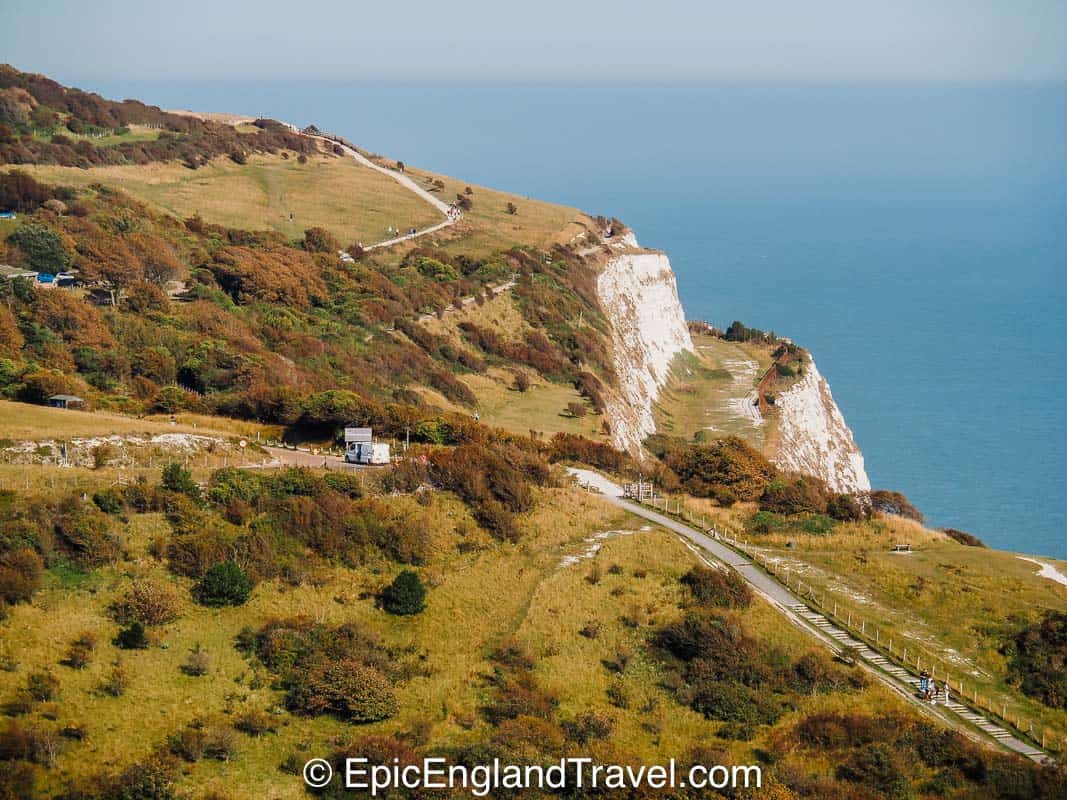 The cliffs are made of soft, pure limestone, which is like naturally occurring chalk. This stark white color is accented by the areas of black flint dispersed throughout the cliff faces.
There are numerous walking paths along the shoreline that afford you an excellent view of the chalky cliff faces.
Visiting Dover Castle
Taking a tour of Dover Castle is a must when you're traveling through Dover, England. Tours are relatively inexpensive and can be booked online. It's best to arrange your Dover Castle tour in advance, as sometimes large groups can take all the available spots for a day.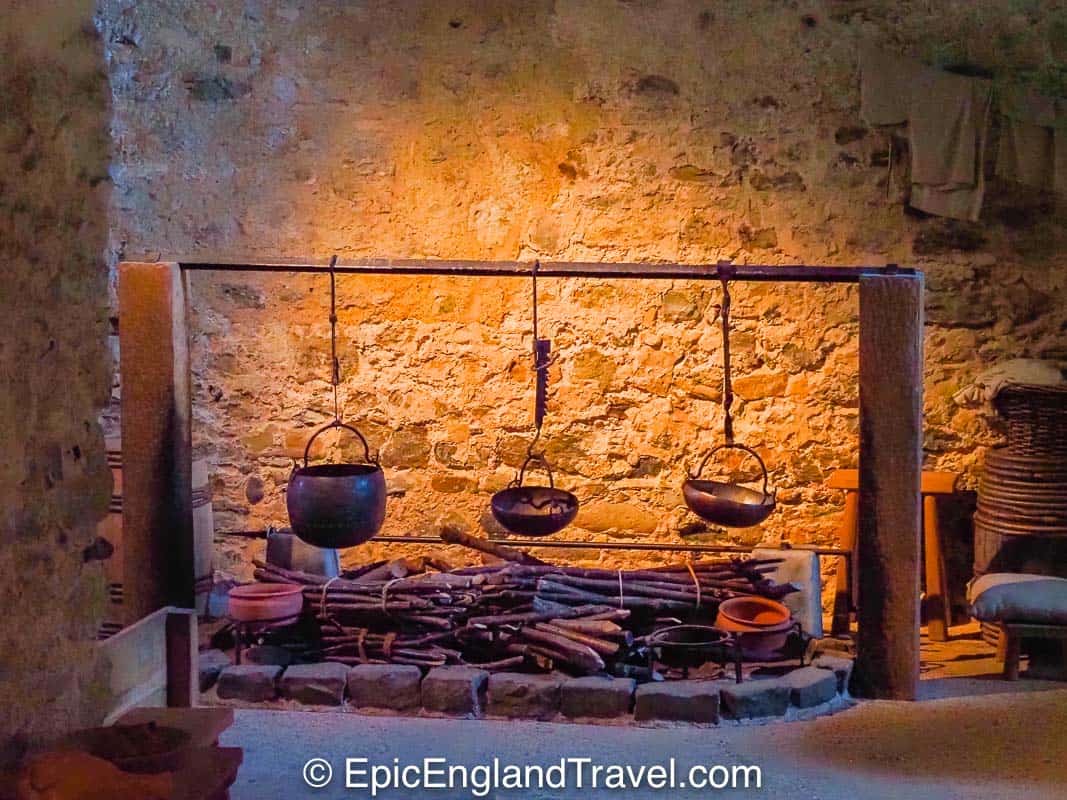 Dover is about a two-hour drive from London, so it's an easy day-trip if you're staying in the capital and want to explore along the coast. There's convenient parking at Dover Castle at their on-site free parking space, which can hold up to 200 cars.
Dover also has plenty of cool accommodation options close to the castle if you're planning on spending a few days to check out the other sites in the area.
It's also easy to travel from London to Dover Castle by train. The nearest train station to Dover Castle is at Dover Priory, which is about a 30-minute walk away from the castle grounds.
Opening times for the castle vary depending on the season, holiday times, and to accommodate events. The best way to make sure you get to visit Dover Castle is to visit the website to get tickets and double-check opening hours before you go.
SPREAD THE WORD! PIN THIS TO YOUR TRAVEL PINTEREST BOARDS FOR FUTURE REFERENCE! 
We did not receive compensation of any form, monetary or otherwise, from any of the products, services, hotels etc mentioned in this article.
This site generates income via partnerships with carefully-curated travel and lifestyle brands and/or purchases made through links to them at no extra cost to you. More information may be found on our Disclosure Policy.